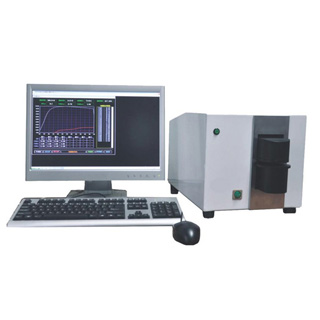 Ultraviolet Transmittance Analyzer
Responsing Time:
1 Working Days
Overview
Ultraviolet transmittance analyzer/tester is professional designed for ultraviolet protection factor of fabrics which are widely used to determine the UV protect property of sun protective clothes and sun umbrella. By measuring transmittance across both the UVA and UVB spectrum given by Xenon lamp of simulated sunlight, the analyzer can provide automated and quick test in just a single step. The analyzer includes a testing system and a computer of data analyzing software. Software is installed standard testing modes, graphical display, data display, database collection, data table auto created and report printed.

Standards
AATCC 183, AS/NZS 4399, BS 7914, EN 13758, GB/T 18830
Feature
Xenon light source provides all obtained ultraviolet wavelengths.
Auto scanning internal integrating sphere and spectrophotometer increase the testing speed and the sensitive UV sensor raises the measuring accuracy.
User friendly interface, installed testing modes of different standards can be chosen by various requirements.
Automated control by software, including data processing, data storage, results displaying and report output.
Easy for sample preparation.
Specification
Item
Detail
Light source
Xenon light
Wavelength
280~400nm
Wavelength resolution
±2nm
Wavelength repeatability
0.5nm
Data interval
Adjustable from 1nm to 5nm
Transmissivity
0-100%±0.01%
UPF
0~100
Dimension
500mm×310mm×300mm
19.69inch×12.20inch×11.81inch
Net weight
23kg
50.71lb
Configuration
| | |
| --- | --- |
| No. | Product |
| 2039101 | Ultraviolet transmittance analyzer |
| 2039102 | Computer |
| 2039103 | Laptop |
| 2039104 | Analyzing software |