Air composition contains nitrogen, oxygen, noble gas, carbon dioxide, and other gases and impurities. When we talk about air pollution, it refers to the over existed of polluted gases and impurities. The air quality is judged based on the concentration of pollutant in the air. Man-made pollutant is the main source for pollution, including vehicles, ships, aircraft exhaust, industrial pollution, residents and heating burned, melting garbage pollution, etc.



When the pollution problems become more and more serious, AQI (air quality index), the dimensionless index for description of air quality condition quantitatively, becomes more important for our daily life. We will check the AQI every morning, when it is high and we will have to use protective mask to prevent inhaling more PM2.5 pollutant.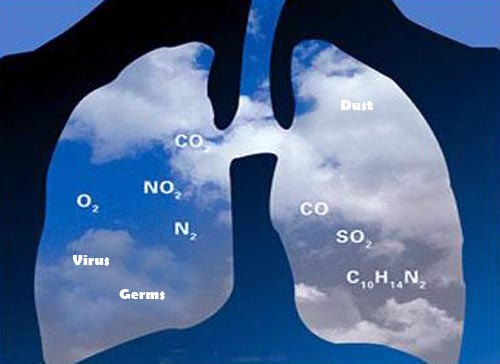 PM2.5 (2.5 diameter particulate matter) is tiny, but it carries a lot of poisonous and harmful substances. It will bring a subtle impact on health after entering the human body through breathing. The world health organization (WTO) released the air quality guidelines (2006) pointed out that daily average concentration of particulate increased every 10μg/m3, the mortality should increase about 0.5%. The most horrible thing is that when the PM2.5 is adsorbed in your alveoli, it is hard to fall and the adsorption is not reversible.
For Chinese people, they are facing the threat from particulate matter. The protective mask which can prevent inhaling such pollutant is very important for daily protection. But there are so many kinds of masks in the market. Some are made of knitted fabric, woven fabric and some are made of non-woven materials. And there is cup type, three-dimensional cutting type, folding type, plane type, etc. Which one is better or which one is effective for PM2.5 protection?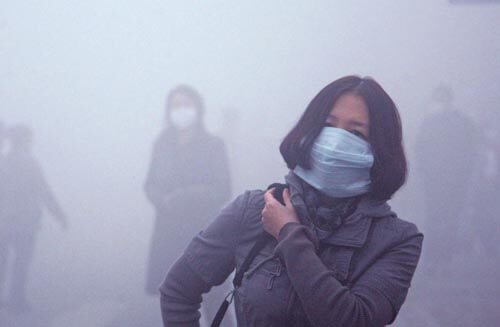 N95 respirators are the certified products by NIOSH (National Institute for Occupational Safety and Health) for particulate filtering about aerosols (including emerging hazards such as airborne infectious organisms and engineered nanoparticles).
CEN (European committee for standardization) divides the filtering masks into two types, oil type and salt type. The protective levels are P1, P2 and P3. P3 is the best for protection performance and P1 is the bottommost.
For the brand new GB/T 32610-2016 which begins to implement in November 1st 2016 requires the technical specifications of oil and salt filtering efficiency, the particle protective performance for daily protective masks. It will standard the market and the product quality, but it will also bring a lot of changes for the overseas mask and respirator manufacturers.