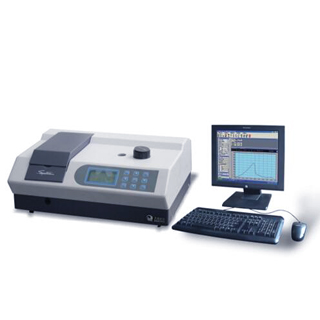 Textile Formaldehyde Meter
Responsing Time:
1 Working Days
Overview
Textile formaldehyde meter which is also called textile or fabric formaldehyde tester is to determine the amount of free formaldehyde and formaldehyde extracted partly through hydrolysis by means of a water extraction method. The tester can also be used to determine the release formaldehyde by means of vapor absorption method.


Standards
ISO 14148-1  ISO 14148-2  AATCC 112  GB/T 2912.1  GB/T 2912.2  GB 18401  SN/T 2195
Feature
Double control of tester and computer provides automatic data analysis.
Free chosen of wavelength, absorbance, absorption curve and transmittance.
Automatic calculation for 100% and 0%.
Specification
Item
Detail
Testing range
5.00-500.00mg/kg
(Sample diluted up to 5000mg/kg)
Transmittance
0%-100%
Absorbance
0-2.0
Light source
Tungsten halogen lamp
Wavelength
325-1100nm
Spectral bandwidth
2nm
Light system
Automatic calibration light path
Wavelength accuracy
±1nm
Wavelength repeatability
±0.5nm
Power supply
220V 50Hz
Dimension
400mm×300mm×200mm
15.75inch×11.81inch×7.87inch
Net weight
15kg
33.07lb
Configuration
| | |
| --- | --- |
| No. | Product |
| 2027201 | Textile formaldehyde meter |
| 2027202 | Computer with analysis software |
| 2027203 | Testing kit |