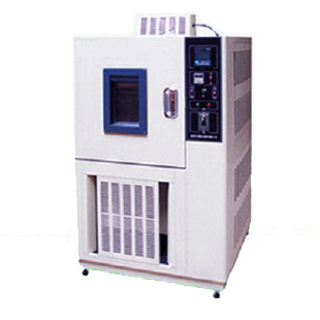 Moisture Vapor Transmission Tester
Responsing Time:
1 Working Days
Overview
Moisture Vapor Transmission tester is the measurement tool for determining the moisture vapor transmission rate of fabrics, papers, plastic films, other sheet materials. By providing certain temperature and humidity testing condition and certain rotary speed, the operator can measure the weight changes of dish contains (water or desiccant) to gain the values of water vapor transfer through permeable and semipermeable materials.


Standards
ASTM E96  JIS L1099  GB/T 12704  GB 12014
Feature
Stable control system for temperature and humidity.
Adjustable air flow rate can meet different requirements.
Full types dishes for different testing standards.
Automatic type with computer control system can meet higher requirements.
Specification
Item
Detail
Temperature range
0-130℃
Temperature resolution
±0.5℃
Humidity range
38%-98%
Humidity resolution
±2%
Air flow
0.3-0.5m/s
Rotary speed of sample
0-10rpm
Power supply
220V 50Hz
Dimension
520mm×720mm×1400mm
20.47inch×28.35inch×55.12inch
Net weight
85kg
187.39lb
Configuration
| | |
| --- | --- |
| No. | Product |
| 2036601 | Moisture vapor transmission tester |
| 2036602 | Auto moisture vapor transmission tester |
| 2036603 | Dish kit |
| 2036604 | Digital balance |