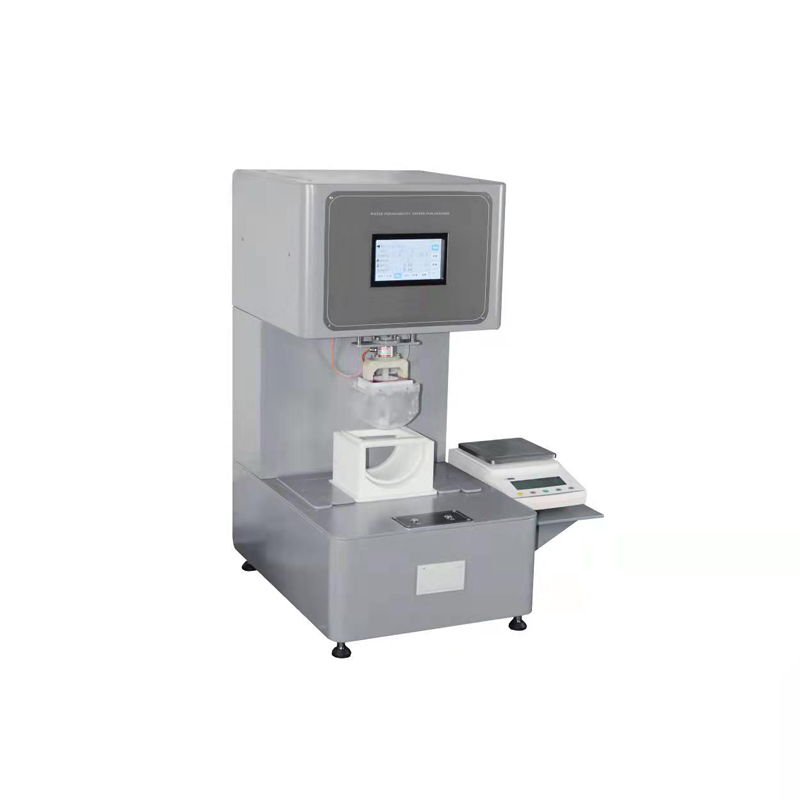 Diaper Absorption Performance Tester
Responsing Time:
1 Working Days
Overview
Diaper absorption performance tester also called absorbency tester is designed to determine absorption speed, re-wet and leakage performance of diaper products. The machine consists of U-shaped specimen base, a sample holder, a standard test module, a mobile pressure device, a liquid storage device, an automatic liquid filling device, and a automatic timing device. By different standard test module and sample holder, both bady diaper and adult diaper can be tested.
Standards
GB/T 28004.1-2021 Disposable diapers-Part 1:  Disposable diapers for baby
GB/T 28004.2-2021 Disposable diapers-Part 2:  Disposable diapers for adult
Features
Peristaltic pump provide accurate penetrating volume and automatic liquid injection;
​Customized electrode with sensitive induction.
Stepping motor and ball screw provides accurate position control
​Built-in data calculation, provide average value, SD value and CV value.
Can work with balance to calculate leakage and rewet by weighing.
Specification
Item
Detail
Mobile pressure device
2.0±0.2kpa, 4.0±0.2kpa
Temperature of test solution
RT+5℃~50℃
Timer
00-9999.99s, resolution 0.01s
Peristaltic pump
Accuracy:±2mL; Flowrate:200~800mL/min
Standard Test Module
Baby
Adult
W
(80±1)mm(M1)
(85±1)mm(M2)
(95±1)mm(M3)
W
(70±1)mm(M1)
(95±1)mm(M2)
/
L
(100±1)mm(M1)
(108±1)mm(M2)
(125±1)mm(M3)
L
(170±1)mm(M1)
(170±1)mm(M2)
/
Sample holder
Baby
Adult
U type sample holder
Arc type sample holder
W
(80±1)mm(M1)
(85±1)mm(M2)
(95±1)mm(M3)
319mm×200mm
L
(100±1)mm(M1)
(108±1)mm(M2)
(125±1)mm(M3)
 /
Dimension(W*L*H)
430×410×540mm
Weight
51KG
Power
AC 220V 50/60 HZ
Configuration
| | |
| --- | --- |
| No. | Product |
| 2054101 | Diaper absorption performance tester |
| 2054102 | Water bath |
| 2054103 | Balance |