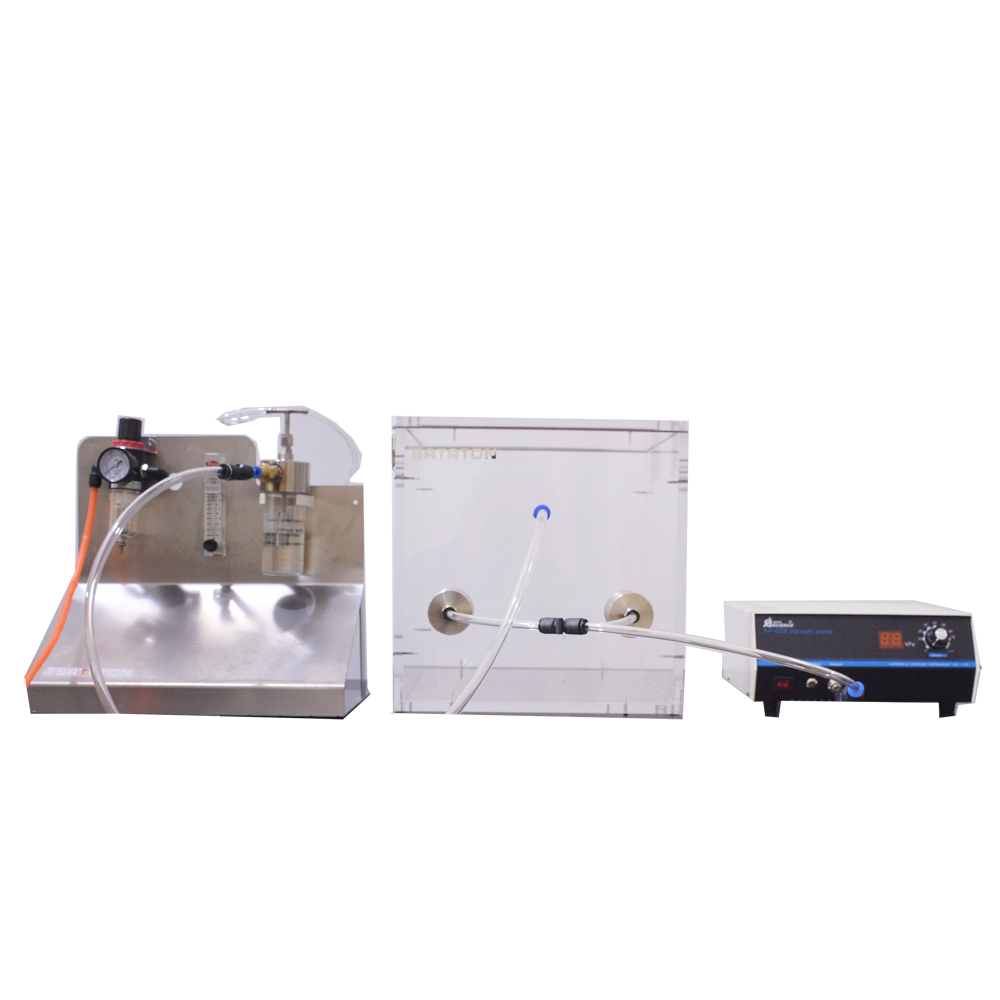 Biologically Contaminated Aerosols Penetration Tester
Responsing Time:
1 Working Days
Overview
Biological contaminated aerosol penetration resistance tester is to determine the passage of airborne bacteria through materials for medical protective clothing or packaging sterile medical device. It is aim to determine the microbial-barrier properties of materials under the conditions specified by the bacterial challenge test.

Standards
ISO 22611, EN 14126, YY/T 1799
Feature
Standard test chamber with bacterial aerosol generator.
Adjustable test flow rate.
Simple structure is easy to operate and clean.
Specification
Item
Detail
Test position
2 (1 for test and 1 for control)
Flow rate of vacuum pump
Max air flow 40L/min
Biological aerosol generator
Collision atomiser
Aerosol volume
0.3ml/min
Power supply
220V 50Hz
Dimension
1050mm×310mm×310mm
12.20inch×27.16inch×12.20inch
Net weight
25kg
55.12lb
Configuration
| | |
| --- | --- |
| No. | Product |
| 2043301 | Biological contaminated aerosol penetration tester |
| 2043302 | Biosafety cabinet |