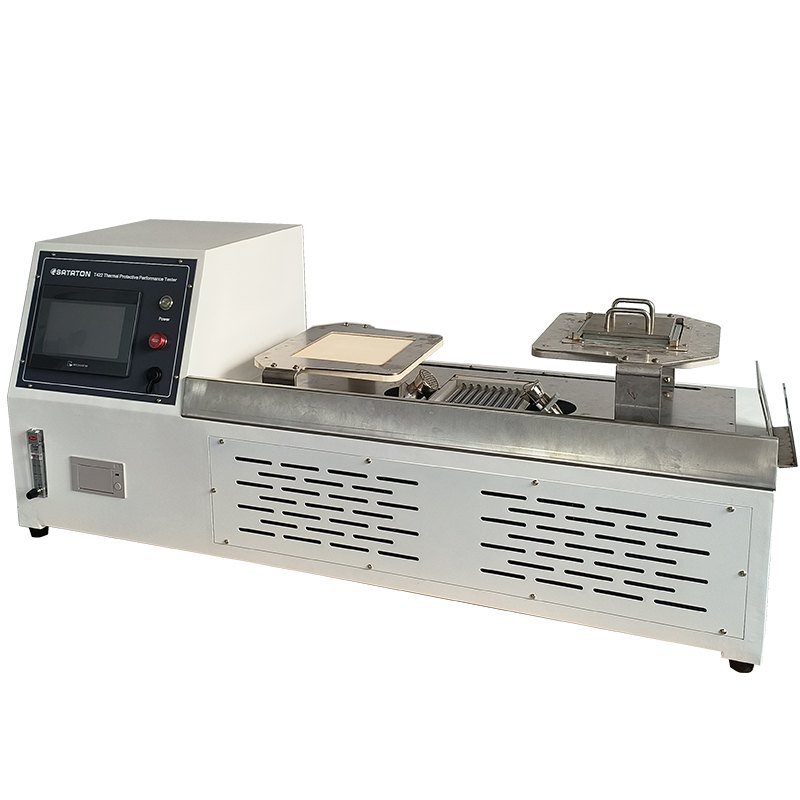 Thermal Protective Performance Tester (TPP)
Responsing Time:
1 Working Days
Overview
Thermal protective performance tester (TPP) is to determine the heat transmission of protective clothing or textiles exposed to flame and radiant heat resources. The tester which can provide thermal protection index (TPI) calculated by software is the recommended tool for evaluation the potential of second degree burn of the materials to block convective and radiant heat penetration. Analysis software can display real-time temperature curve and automatically detect heat time curve to show Stoll curve for rating the thermal protective performance of tested textiles.


Standards
GB 8965  ISO 17492  NFPA 2112  ASTM F2700  ASTM F2703  CAN/CGSB 155.20
Feature
Standard calorimeter mounting block.
PLC control system provides stable and fast testing performance.
Analysis software with user friendly interface is easy to use and installed Stoll curve model internally.
Compact structure design reduces the requirements of fume hood.
Specification
Item
Detail
Convective heat source
Meker burner×2 (45°)
Radiant heat source
Quartz infrared lamp×9
Heat flux
Adjustable up to 100kW/m² for total heat
Calorimeter range
0-100 kW/m²
Power supply
220V 50Hz
Dimension
760mm×950mm×760mm
29.92inch×37.40inch×29.92inch
Net weight
55kg
121.25lb
Configuration
| | |
| --- | --- |
| No. | Product |
| 2042201 | Thermal protective performance tester |
| 2042202 | Computer with analysis software |
| 2042203 | Fume hood |
| 2042204 | Burner kit |
| 2042205 | Quartz infrared lamp kit |