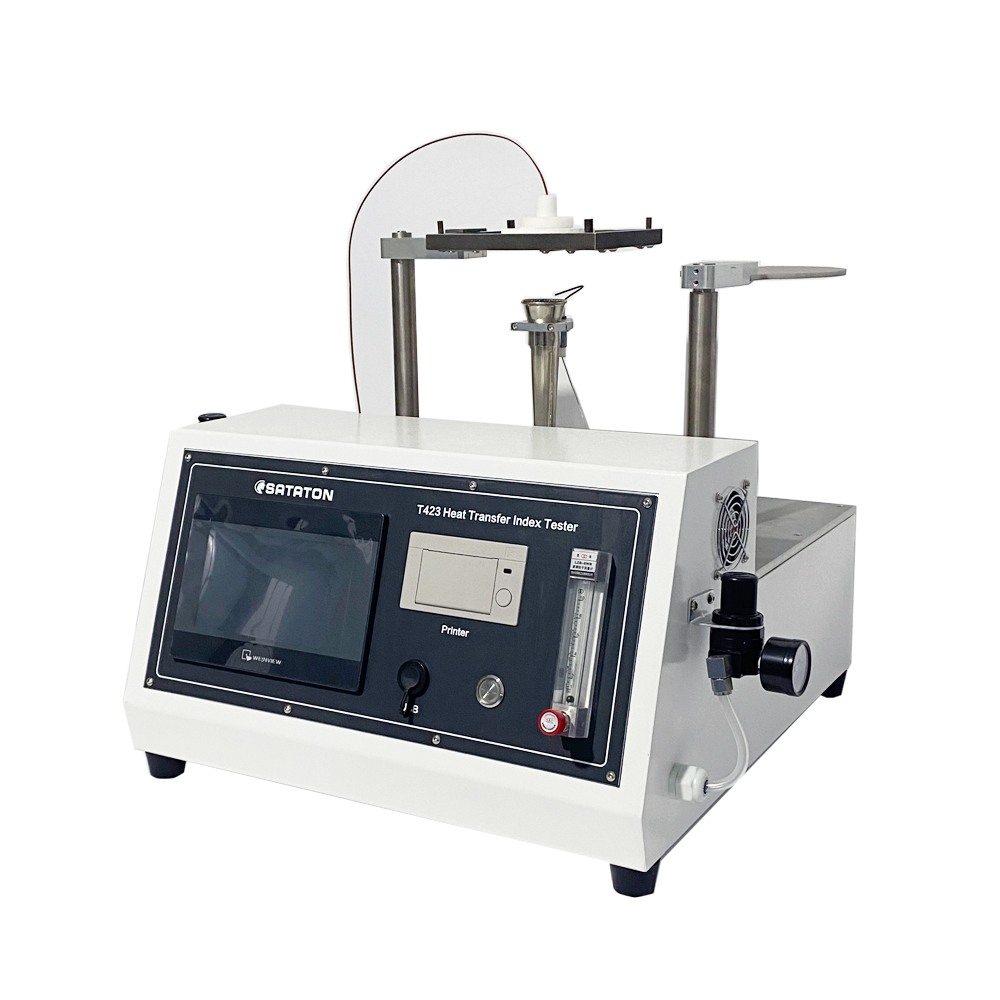 Heat Transfer Index Tester
Responsing Time:
1 Working Days
Overview
HTI heat transfer index tester is the device to measure the heat transmission through materials or material assemblies which are subjected to an incident heat flux from flame of a gas burner. Heat transfer index (HTI) will be calculated from the mean time to achieve a temperature rise of 24℃ by a copper disc calorimeter. Heat transfer index is for ranking the ability of clothing assemblies to delay the transfer of heat from a flame. It is widely used for textiles which are for personal protective equipment.


Standard
EN 367, ISO 9151, BS EN 12477, EN 407, AQ 6103
Feature
Automatically recording times of temperature rise of 24℃ and 12℃.
Automatically calculating the heat transfer index (HTI) by analysis software.
Built-in air cooling assembly for copper disc calorimeter.
Sample holding frame controlled via pneumatic transmission.
Specification
Item
Detail
Heat flux
80KW/m2
Calorimeter
Φ40mm copper disc with copper constantan thermocouple
Specimen holder
150mm×150mm
Expose hole
50mm×50mm
Specimen holder moving control
Pneumatic
Gas burner
Meker burner
Power supply
220V 50-60 Hz
Dimensions
450mm×400mm×450mm
17.72inch×15.75inch×17.72inch
Net weight
25 kg
55.12lb
Configuration
| | |
| --- | --- |
| No. | Product |
| 2042301 | HTI heat transfer index test machine |
| 2042302 | Computer with analysis software |
| 2042303 | Meker burner |
| 2032304 | Calorimeter |