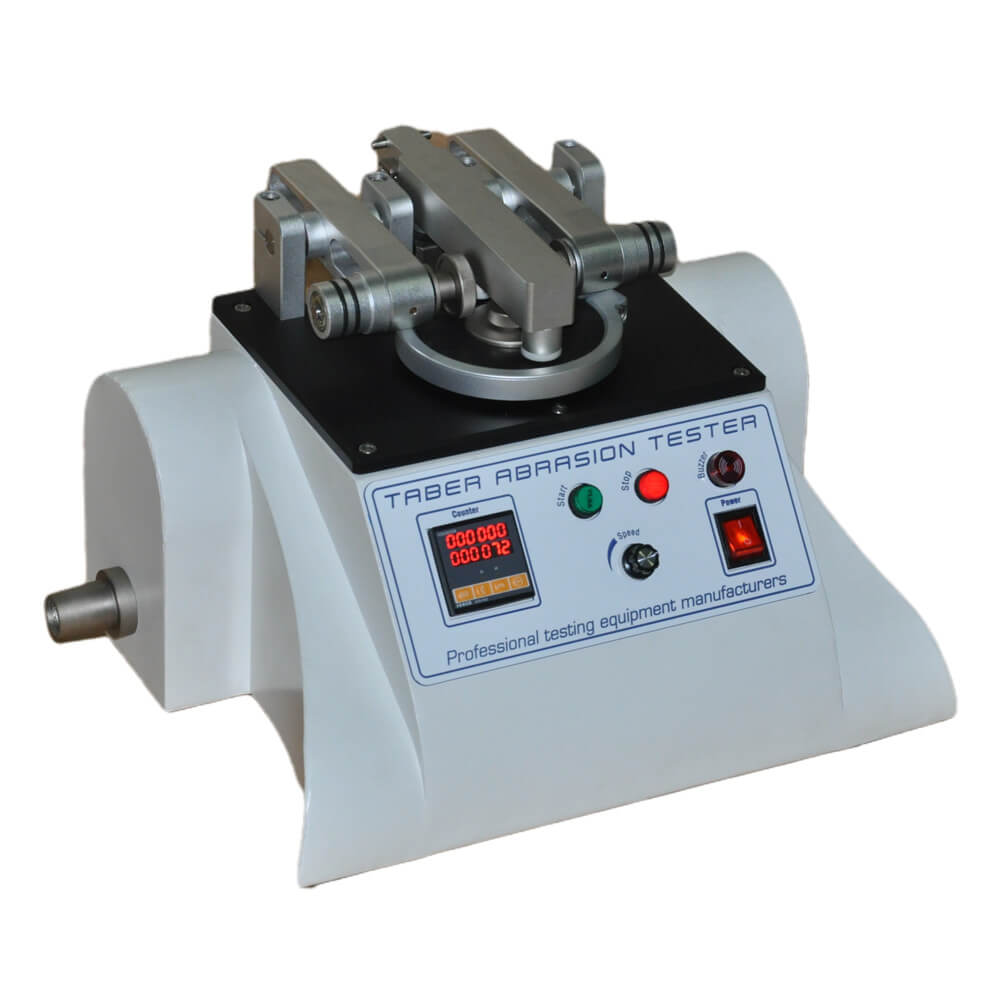 Taber Abrasion Tester
Responsing Time:
1 Working Days
Overview
Taber abrasion tester is also referred to rotary platform abrasion tester is to measure the accelerated wear resistance of materials for many industries such as coating, leather, textile, plastic, paper, ceramic, carpet, laminate, glass, etc. Providing rub wear against the specimen by the two abrading wheels and continuous rotating by the turntable, the tester simulates the practical application for the materials in order to make a stable, repeatable testing condition. After the testing process, the specimen can be evaluated by haze variation or weight loss.


Standards
ISO 5470  ASTM D1044  ASTM D3884  TAPPI T476  DIN 53754  DIN 53799  DIN 53109  DIN 52347
Feature
Single structure with push-buttons is easy to operate.
Color touch screen control interface is the optional model.
Vacuum system is included whose nozzle can be adjustable as required.
Standard weight kit includes different loads can meet almost all the testing requirements.
Specification
Item
Detail
Rotary speed
60 rpm or 72rpm
Counting range
1-99999
External diameter of specimen
Φ108mm
Internal diameter of specimen
Φ8mm Φ3mm
Loading weight
250g, 500g, 750g, 1000g
Power supply
220V 50Hz
Dimension
250mm×370mm×300mm
9.84inch×14.57inch×11.81inch
Net weight
17.5kg
38.58lb
Configuration
| | |
| --- | --- |
| No. | Product |
| 2033301 | Taber abrasion tester |
| 2033302 | Taber abrasion tester (Touch screen panel) |
| 2033303 | Vacuum system |
| 2033304 | Weight kit |
| 2033305 | Abradants |
| 2033306 | Abrasive paper |