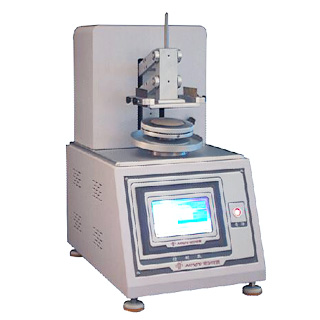 Schopper Abrasion Tester
Responsing Time:
1 Working Days
Overview
Schopper abrasion tester which is also called Schopper abrasion resistance tester or Schopper rotary abrasion tester is used to evaluate the abrasion resistance of automotive trim materials under tension on a continuous contact movement for the tangent. It is widely recommended by many auto enterprise for quality control of carpet and automobile interior materials.


Standards
DIN 53863 part 2, PV 3908, GME Standard 60345, GMW 3283, QC/T 216
Feature
Color touch screen with options of English or Chinese.
PLC control mode provides more stable running performance and faster data processing.
Special inch function makes operation more convenient.
Programmable and preset system meet more standards and using requirements.
Specification
Item
Detail
Rotational speed
75 r/min
Cone angle
166°
Sample area
100cm², round sample with diameter 11.28mm
Abrasion area
50cm²
Specimen curvature
5mm
Loading pressure
Weight/m² of the sample
up to 100    – 1.0N
100 to 150  – 2.0N
150 to 300  – 5.0N
above 300  – 10.0N
Power supply
220V 50Hz
Dimension
340mm×600mm×630mm
Net weight
48kg
Configuration
| | |
| --- | --- |
| No. | Product |
| 1221001 | Schopper abrasion tester |
| 1221002 | Loading weight kit |
| 1221003 | 320# Silicon carbide |
| 1221004 | AP400 Silicon carbide |
| 1221005 | Soft brush |