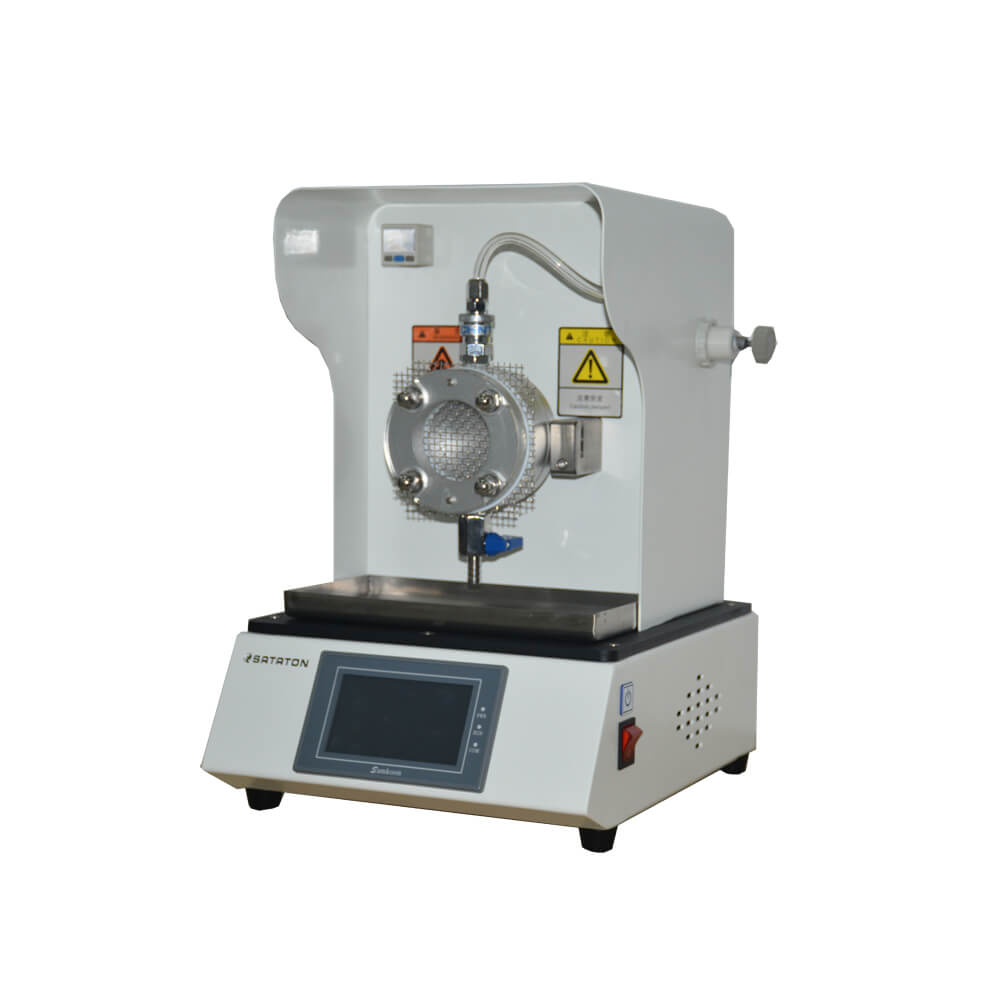 Synthetic Blood Penetration Tester
Responsing Time:
1 Working Days
Overview
Protective clothing synthetic blood penetration resistance tester is to evaluate the resistance of materials used in protective clothing to penetration by synthetic blood under conditions of continuous liquid contact. The tester can provide the body fluid simulant (synthetic blood) with a specified time and pressure for tested specimen to check if there is visual detection of synthetic blood penetration. It is suitable for PPE materials and PPE for workers in healthcare profession who can be exposed to biological liquids capable of transmitting disease.

Standards
ASTM F1670, ASTM F1671, ASTM F903, ISO 16603, ISO 16604, ISO 13994, GB 19082, YY/T 0689, YY/T 0700
Feature
Touch screen control panel with English interface.
Pre-setting pressure for synthetic blood.
Stainless steel sample holder provides solid sample holding.
Specification
Item
Detail
Test position
One or Three or Five
Pressure range
0-0.04MPa
Pressure point
1.75kPa, 3.5kPa, 7kPa, 14kPa, 20kPa
Measuring resolution
±1kPa
Retaining screen
>50% opening area
Force working area
28.26cm2
Timer
±1s
Torque
13.6Nm
Power supply
220 AC 50Hz
Dimension
600mm×400mm×600mm
23.62inch×15.75inch×23.62inch
Net weight
50 kg
110.23lb
Configuration
| | |
| --- | --- |
| No. | Product |
| 2043601 | Protective clothing synthetic blood penetration resistance tester |
| 2043602 | Torgue |