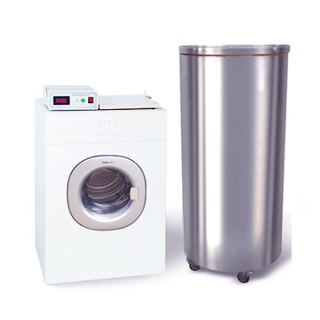 Frictionally Charged Amount Tester
Responsing Time:
1 Working Days
Overview
Frictionally charged amount tester is to determine the amount of electricity generated after frictional charging is accumulated by rubbing with other cloth. The tester is designed for evaluation of the amount of static electricity generated by rubbing woven and knitted fabrics that contain conductive fabrics. It is suitable for determining quality of anti-static workwear.

Standards
GB/T 12703 GB/T 12104 GB 12059 JIS L1094
Feature
Configured with rubbing device of rubbing plate and rotary chamber.
Faraday cage with roller is easy to move.
Faraday cage is equipped with condenser and electrometer.
Specification
Item
Detail
Test range
0-2uC
Resolution
±0.001uC
Rotary chamber speed
≥45rpm
Rotary chamber temperature
60±10℃
Exhaust air
2m³/min
Power supply
220v 50Hz
Dimension
1200mm×600mm×1400mm
47.24inch×23.62inch×55.12inch
Net weight
65kg
143.3lb
Configuration
No.
Product
2040401
Frictionally charged amount tester
(Faraday cage, rubbing device, rotary chamber, electrometer)
2040402
Rubbing cloth kit