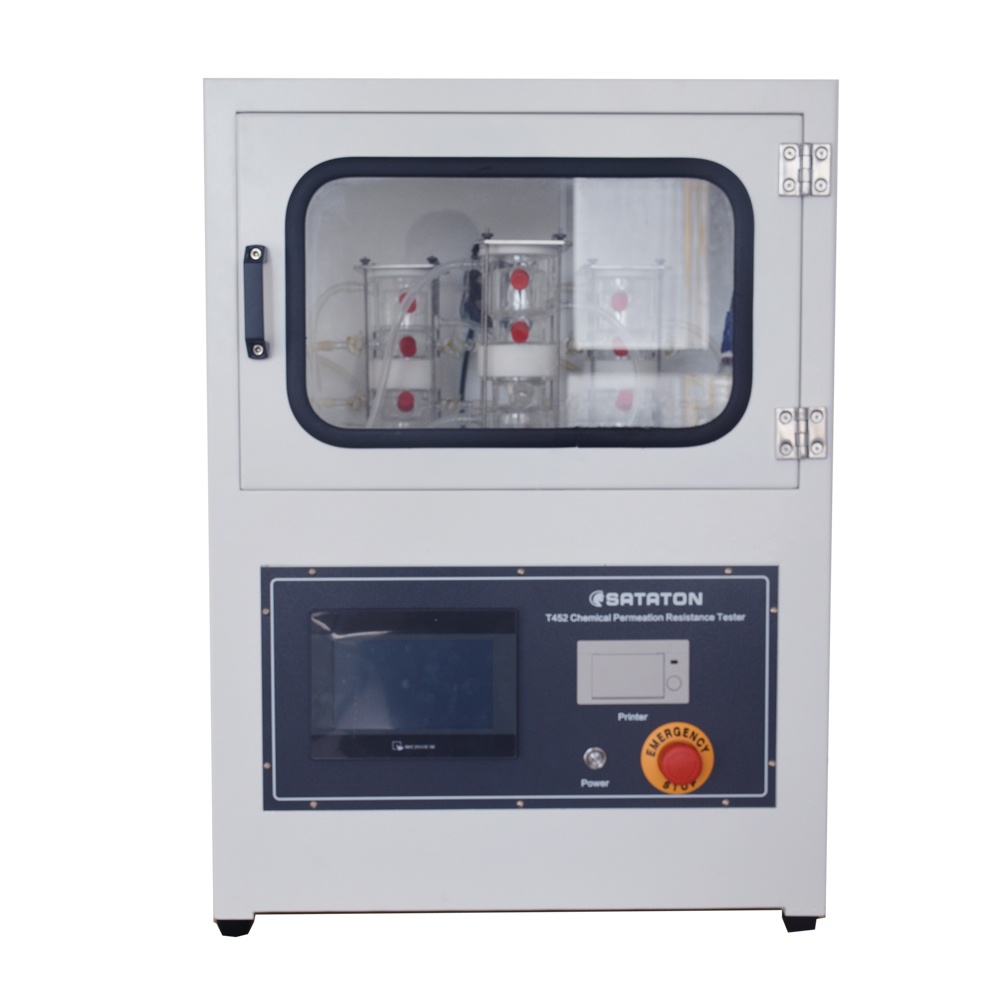 Chemical Permeation Resistance Tester
Responsing Time:
1 Working Days
Overview
Chemical permeation resistance tester is to determine the chemical permeation of liquid test chemicals under continuous contact relative to safety clothing or safety glove material samples according to ISO 6529. The tester with temperature control jacket is suitable for 30 % sodium hydroxide solution, 96 % and 18 % sulphuric acid, inorganic and organic acids. The tester equipped with temperature controller for stable temperature controlled.
Standard
ISO 6529, EN 374-3, GB 24540 clause 6.1, EN 14325 clause 4.11, EN 14126 clause 4.1.3,
Feature
Three test cells for conductive, open loop and close loop.
Touch screen control panel with real-time curve for permeation.
High borosilicate glass cell or PTFE test cell.
Specification
Item
Detail
Test cell
3 units
Sample holder
3 units
PH sensor
0-14 with temperature compensation
Constant temperature cycle
Yes
Optional detector
FID, PID, UV
Sampling flow rate
Up to 200ml/min
Sampling tube
Norprene
 Exhaust fan
 Yes
 Power supply
 220V 50Hz
 Dimension
 650mm×450mm×1000mm
25.596inch×17.72inch×39.37inch
 Net weight
 35kg
77.16lb
Configuration
| | |
| --- | --- |
| No. | Product |
| 2045201 |  Chemical permeation resistance tester |
| 2045202 |  FID/PID |
| 2045203 | High borosilicate glass cell kit |