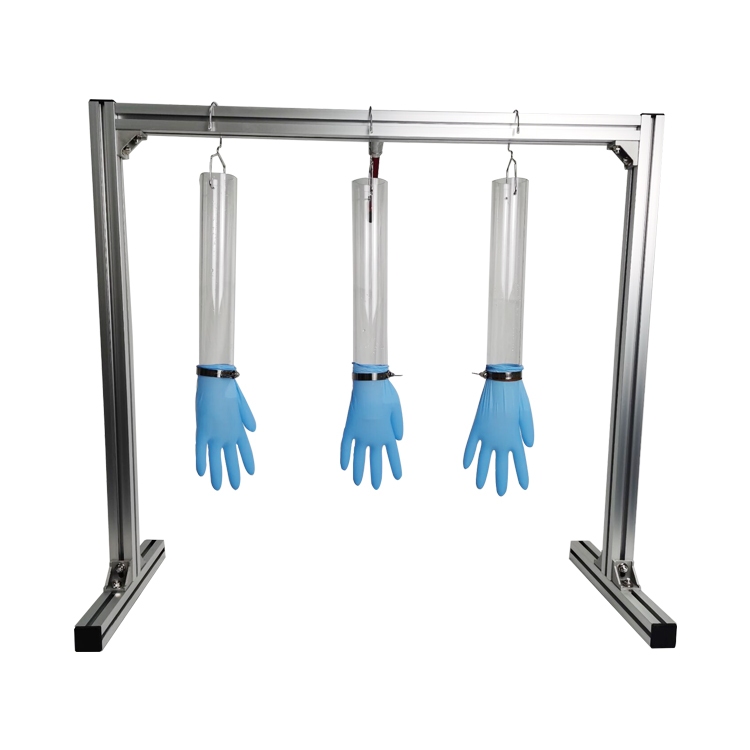 Protective Gloves Water Leak Tester
Responsing Time:
1 Working Days
Overview
Protective gloves water leak tester is professional designed to determine the resistance to water penetration of labtex, polychloroprene, nitrile and vinyl thin film single use gloves which to protect wearer from contamination or the harm caused by exposure to chemicals. Glove specimens are filled with water, fixed by specimen holder and mounted on a stand. A leak is detected by the appearance of water droplets on the outside of the glove.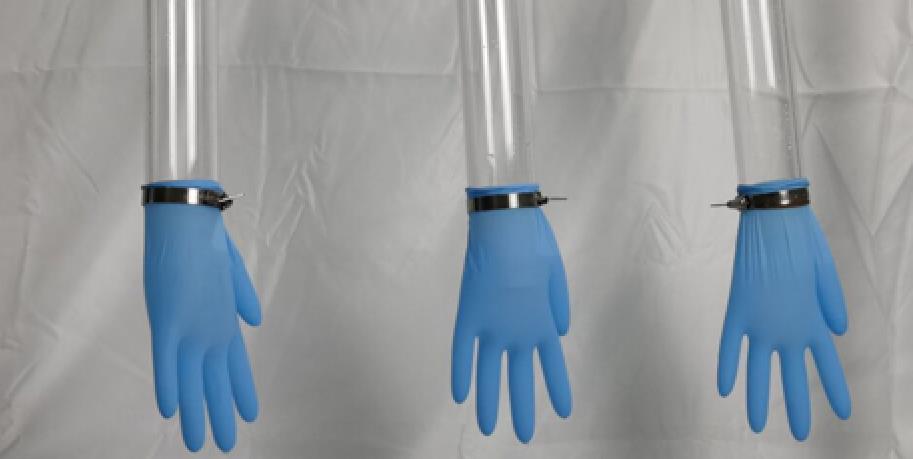 Standard
BS EN ISO 374-2 Personal Protective gloves against dangerous chemicals and micro-organisms
Features
Stable struction with easy operation.
Detachable design.
Specification
| | |
| --- | --- |
| Item | Detail |
| Test positions | 3 |
| Fill tube | Length 380mm, out-diameter 60mm, internal diameter 50mm |
| Water volumn | 1000ml |
| Mark | 40mm from lower end of fill tube |
| Dimension | 850mm×450mm×800mm |
| Net weight | 20kg |
Configuration
| | |
| --- | --- |
| No. | Product |
| 2049301 | Protective Gloves Water Leak Tester |