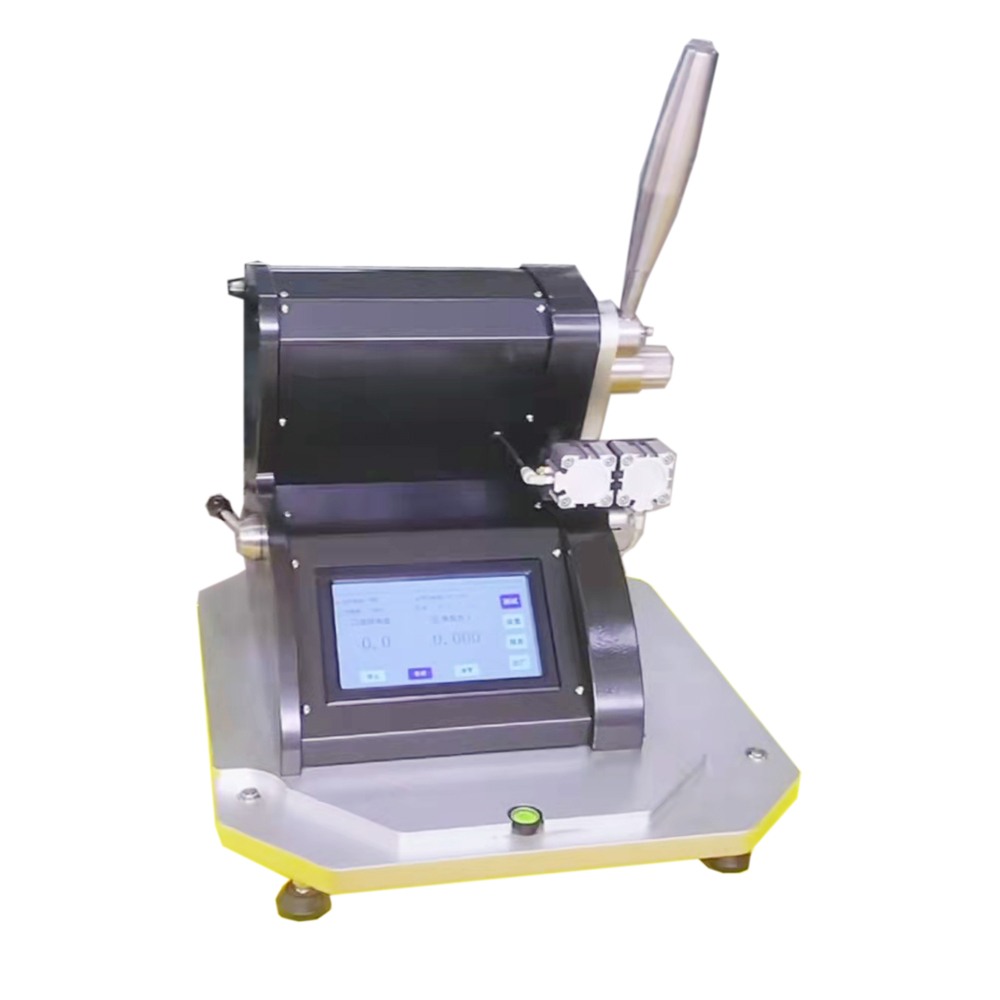 Elmendorf Tearing Tester
Responsing Time:
1 Working Days
Overview
Elmendorf tearing tester is designed to measure average tearing force of materials from the energy loss of a falling pendulum. By well simulating the practical case, a test specimen is exposed to a sudden heavy load which causes the test specimen to tear, propagating an existing cut, such as a seam or a button hole. Start from a single tongue-type cut in sample and measure tearing strength from the energy loss of a falling pendulum while the cut propagating, the testing result is considered usable only when in 20 – 80 % of each full scale range, or else next weight should replace. It is designed to determine tearing force of fabric, non-woven, paper, cardboard, plastic film, etc. Providing solid results for QC, material R&D, Certification & Testing.
Standards
BS EN ISO 13937, BS EN ISO 4674-2, BS EN ISO 21974, ASTM D1424, ASTM D5734, ASTM D689-96a,  TAPPI T414 om-12, NEXT 17, DIN EN 21974, DIN EN ISO 1974, DIN EN ISO 6383-2, ISO 9290, M&S P29, NEXT 17, GB/T 3917.1, GB/T 455
Feature
Automatic calibration, automatic checking weight and automatic balance the empty pendulum.
Optical encoder measuring system detect swing angle of pendulum can reduce friction and increase accuracy.
Lower energy consumption design.
Wide measuring range reaches 128N.
Specification
| | |
| --- | --- |
| Item | Detail |
| Loading weight | 16N, 32N, 64N, 80N, 96N, 112N, 128N |
| Accuracy | ±0.2%FS |
| Unit | N, cN, kgf, gf, lbf |
| Sample clamping | Pneumaic |
| Specimen thickness | Up to 5mm |
| Cut length | 20±0.2mm |
| Tear length | 43mm |
| Sample dimension | 100mm×63mm |
| Slot cut | Automatic |
| Testing Speed | 40rpm |
| Power supply | 220V  50Hz |
| Dimension | 450mm×600mm×650mm |
| Net weight | 60kg |
Configuration
| | |
| --- | --- |
| No. | Product |
| 2036101 | Elmendorf tearing tester |
| 2036102 | Testing kit (Loading weight and calibration weight) |