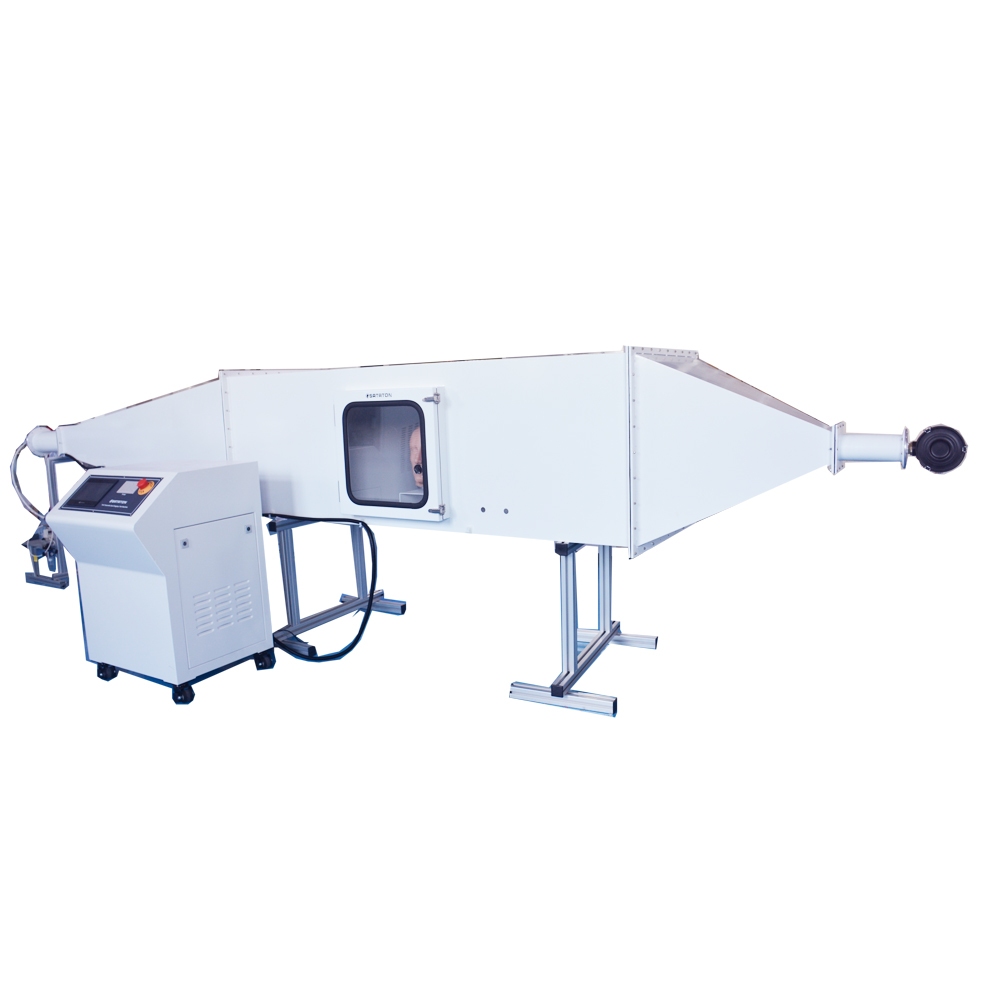 Dolomite Dust Clogging Test Equipment
Responsing Time:
1 Working Days
Overview
Dolomite dust clogging test equipment also called mask clogging tester is the machine to determine usage life of particle filtering respiratory mask. By simulating the sinusoidal breathing of the usage, the test machine can measure the breathing resistance and filter penetration of the tested sample. It is useful test machine to evaluate the usage life of respiratory mask and real performance of the mask in working situation.
Standards
EN 149, EN 143, EN 13274-8, EN 405, EN 1827, EN 12941, EN 12942, EN 14387
Feature
Analysis software with English interface.
User friendly panel is easy to operate.
Equipped humidity and temperature parts for specimen.
Equipped electronic dust deposition indicator.
Support filter test and dummy head test.
Support continuous flow, sinusoidal flow and conditioned exhaled air test.
Support breathing machine.
Specification
| | |
| --- | --- |
| Item | Detail |
| Aerosol | DRB 4/15 Dolomite |
| Aerosol Concentration | 400±100 mg/m3 |
| Flow | Adjustable |
| Breathing machine | 2.0L/stroke |
| Test sample | Sample or sample on dummy head |
| Power supply | 220V 50Hz |
| Dimension | 5500mm×900mm×1400mm |
| Net weight | 450kg |
Configuration
| | |
| --- | --- |
| No. | Product |
| 2044701 | Dolomite dust clogging test machine |
| 2044702 | Breathing machine |
| 2044703 | Humidity conditioner |