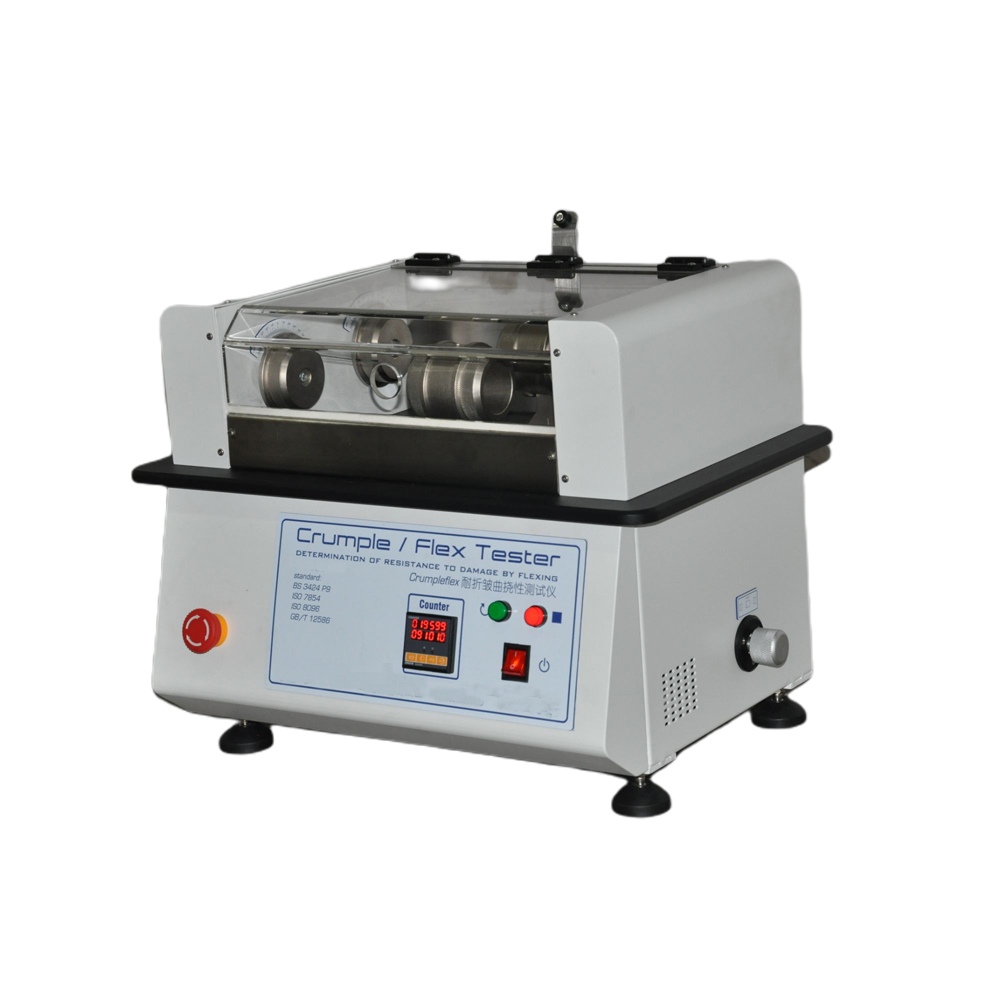 Crumple Flex Tester
Responsing Time:
1 Working Days
overview
Crumple flex tester also called crumple flexing tester is designed to determine the degradation of water resistance of coated fabrics due to crumpling and Flexing in use. The equipment tests a tube of fabric by twisting it through 90o stretching alternately compressing the tube at the same time. After completion of the test, the fabric is tested for resistance to penetration by water. Crumple-Flex Tester is fitted with electronic pre-determined counter with automatic stop at a pre-determined number of cycles, and also fitted with acrylic plastic interlock safety cover.
Standard
ISO 7854 Rubber- or Plastics-Coated Fabrics – Determination of Resistance to Damage by Flexing
BS 3424.9 Testing coated fabrics. Methods 11A, 11B, 11C and 11D. Methods for determination of resistance to damage by flexing
ISO 8096 Rubber- or plastics-coated fabrics for water-resistant clothing – Specification
ISO 12586 Rubber or plastics coated fabrics–Determination of resistance to damage by flexing (dynamic method)
Features
​Safety cover ensures safety in operation.
Pre-setting test numbers.
Compact structure requires less test space.
Specification
Item
Detail
Testing position
4
Rotation speed
200±10rpm
Reciprocating speed
152±4 per min
Rotation angle
90±0.5°
Stroke
70±1mm
Counter
0-999,999
Specimen
190mm ×Ф64mm
Power supply
220V 50Hz/110V 50Hz
Dimension
680mm×610mm×780mm
26.77inch×24.02inch×30.71inch
Net weight
76kg
167.55lb
Configuration
| | |
| --- | --- |
| No. | Product |
| 1216201 | Crumple Flex Tester |