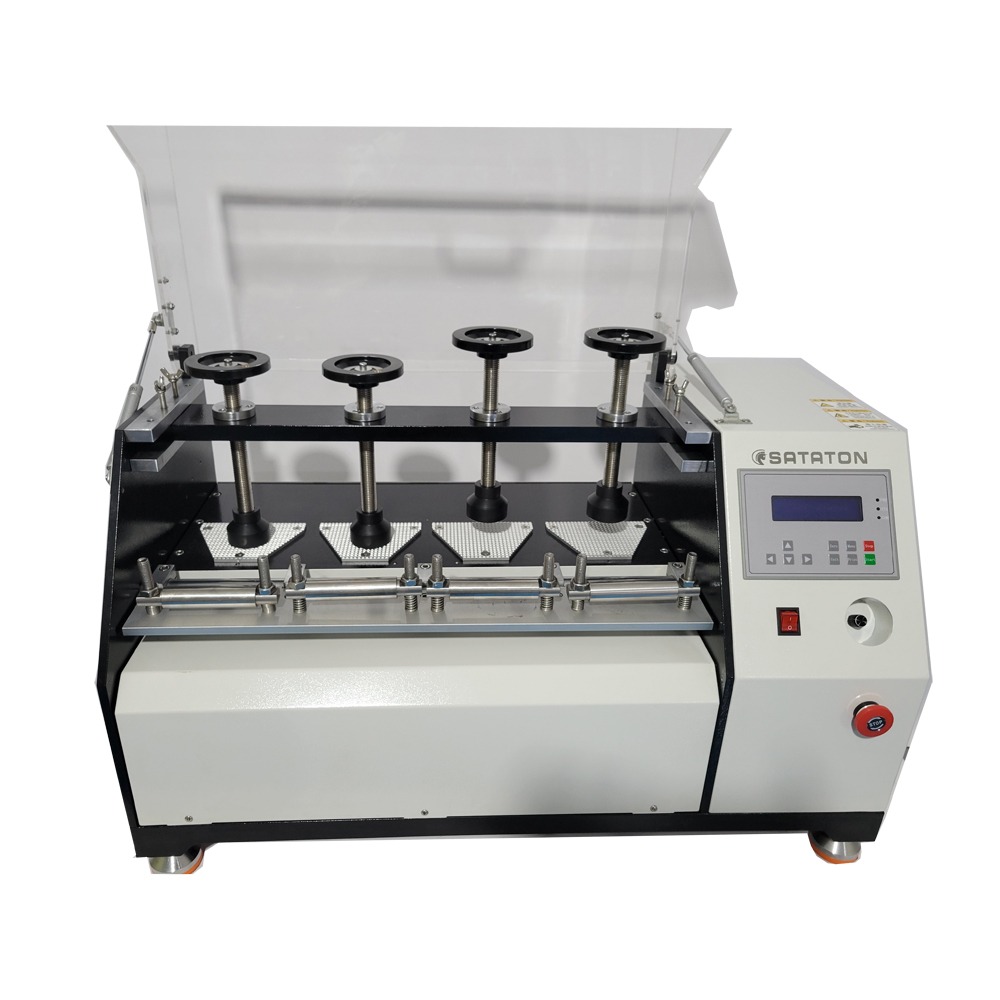 Shoes Flexing Resistance Tester
Responsing Time:
1 Working Days
Overview
Shoes flexing resistance tester is professional designed to assess the resistance of complete footwear to repeated flexing. Footwear is repeatedly flexed through a specified angle about its natural flexing line by the tester. The damages after repeatedly flexed is subjectively assessed the flex resistance performance. The tester is applicable to all types of footwear.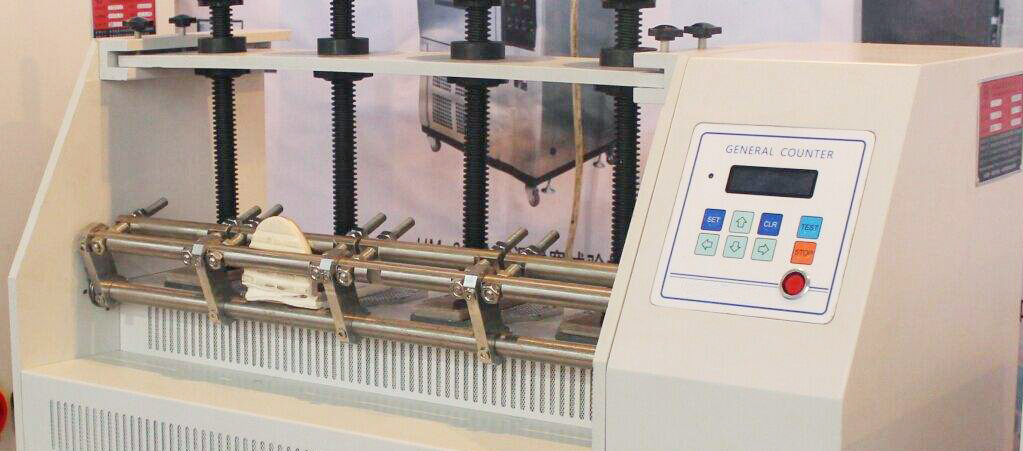 Standard
SATRA TM92
Feature
Presetting digital counter with automatic stop function.
Stable motor with low running noise.
LCD display screen with button interface is easy to operate.
Specification
Item
Detail
Position
4
Flex angle
0-90°
Speed
100rpm
Power supply
220V 50-60 Hz
Dimensions
600mm×400mm×600mm
23.62inch×15.75inch×23.62inch
Net weight
82 kg
180.8lb
Configuration
| | |
| --- | --- |
| No. | Product |
| 1206401 | Shoes flexing resistance tester |