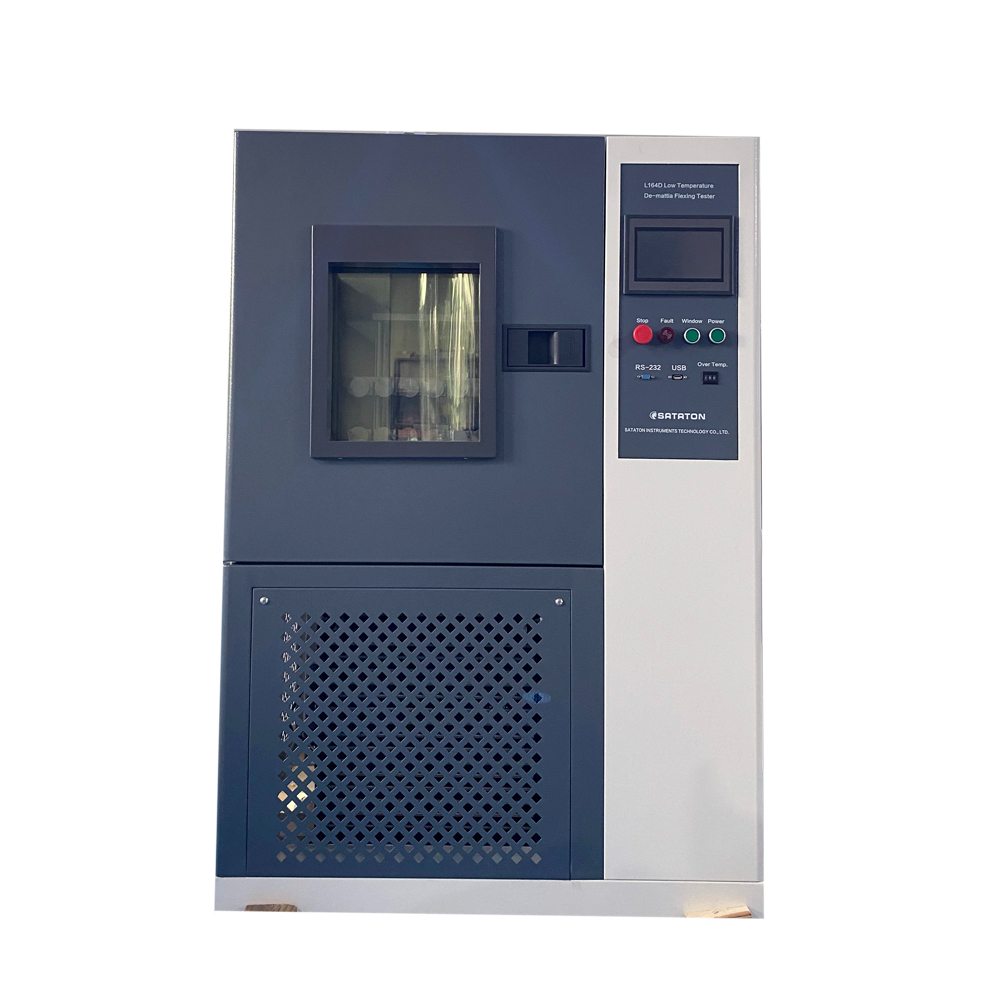 Low Temperature DeMattia Flexing Tester
Responsing Time:
1 Working Days
Overview
Low temperature Demattia flexing tester is professional designed for evaluation of fatigue performance under flexing in low temperature condition. It is aim to test the anti-cracks or anti-damage performance of coated materials for gloves, rubber material at certain required test conditions.
Standards
ISO 7854, EN 511, EN ISO 20344, ASTM D813, ASTM D430, ISO 132
Feature
Stainless steel test chamber with viewing window is easy to observe the testing conditions.
Equipped automatic control system to provide stable test condition in the chamber.
Inching function to adjust the sample holder.
Specification
| | |
| --- | --- |
|  Item | Detail |
|  Test position | 6 |
|  Stroke |  57mm±0.5mm |
|  Speed |  300±12/min (5Hz±0.2) |
|  Grips open distance |  70mm±1mm |
|  Grips close distance |  13mm±0.5mm |
|  Setting number |  0-999999 (10000) |
|  Test sample |  125mm*37.5mm |
|  Temperature range |  -30℃ ~120℃ |
|  Fluctuation |  ±1℃ |
|  Temp rise |  4℃ /min |
|  Temp down |  1℃ /min |
|  Material of inner chamber |  SUS 304 |
|  nsulation material |  I  Hard PU foam |
|  Control system |  PID control and PLC control |
|  Test mode |  Programmable test mode |
|  Touch screen |  One |
|  Compressor |  Fully sealed compressor |
|  Refrigerant |  R404A |
|  Power |  10KW, 380V, 50Hz |
Configuration
| | |
| --- | --- |
| No. | Product |
| 1216401 | Low temperature Demattia flexing tester |
| 1216402 | 12 position sample holder (Optional) |