Dutch designer Aleksandra Gaca recently held the first personal exhibition called "Fabric of life" in Milan. She displayed the latest fabric works at the 2017 Milan Furniture Fair. The exhibition is in the field of innovation and experimental results in her 20 years research, and she wants to create a unique sensory environment for all visitors, which made the Gaca's fabric works to provide wonderful experience for visitors from the touch, visual and even hearing (Some fabrics with muffler sound effects).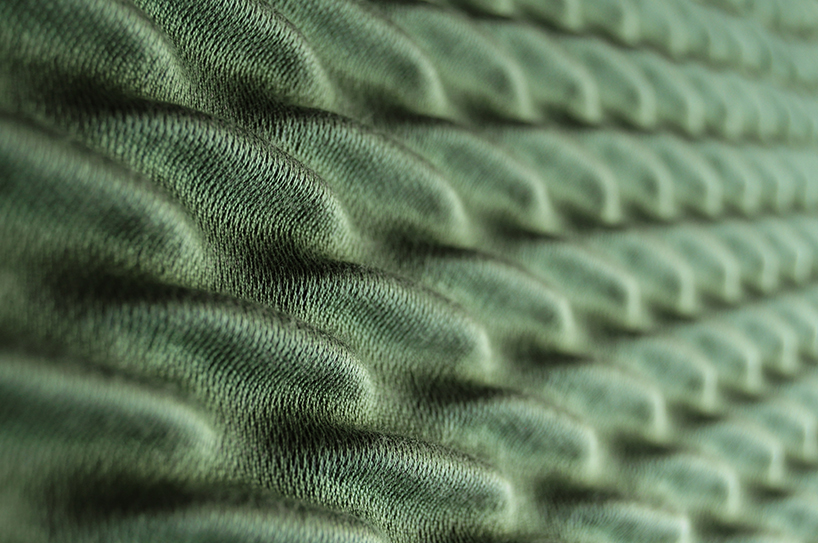 'In today's world, we are constantly exposed to the ever-changing electronic information flow, in which the importance of fabric's sense of security and comfort has risen to unprecedented heights,' the designer said. 'I designed the fabric has uniform structure, but also has a considerable sense of quality, that is, they can soften the sound, with a warm touch, and also a balanced appearance. In general, they can provide people a sense of relaxation.'
During the Milan Furniture Fair, Gaca's "Fabric of life" will display at the Milan Francisco Palace as a part of "Superb craftsmanship, the Dutch in Milan" exhibition. "Fabric of life" will showcase the most advanced 3D weaving techniques, materials with various colors.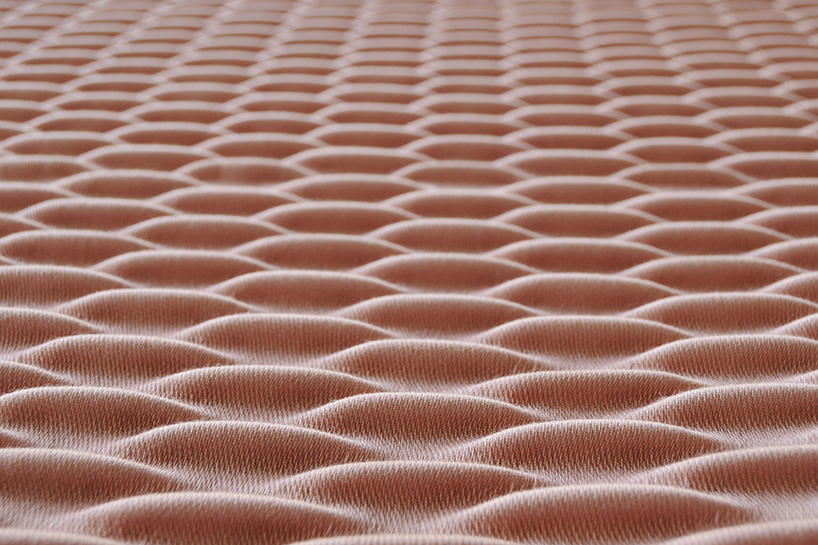 Although Gaca is already a pioneer in the field of 3D textile fabrics, she still insists on using the hand-laid loom for initial design before using industrial machinery. That's why she succeeds in seamlessly connecting handicrafts with high-tech elements. 'Weaving is a very old technology,' the designer explained. 'I want to carry forward the textile fabrics to show the emotional and profound cultural atmosphere, while continue to promote the boundaries of the textile field.'
There are also other 3D materials exhibited in the Fair.
Bloko is a unique rectangular structure of the fabric. Its pattern has a stunning color gradient effect. The cushions and other items made from Bloko fabric will make the texture more prominent. ONDO fabric is designed by the designer for the Casalis brand. It is specially woven with Trevila fiber (The fiber has specially good performance in pilling and snagging, want to know how to measure the pilling and snagging properties, checking ICI Pilling and Snagging Tester and Martindale Abrasion Tester for further information) and is specially tailored for the contract market. There are 6 different colors to choos.