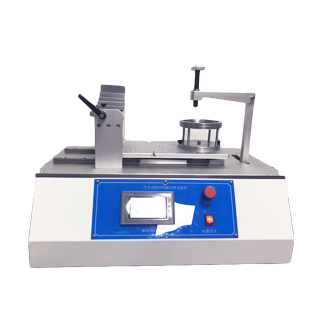 Multifunctional Scratch Hardness Tester
Responsing Time:
1 Working Days
Overview
Multifunctional scratch hardness tester is an integrated testing instrument designed for cross hatch cut method and five-finger (five arm) method to measure scratch or mar resistance, hardness, susceptibility of a material surface to different physical damage like scratching, marring, scraping, etc. The tester are made of two parts, one is for determination of resistance to scratches and cuts according to cross-cut test for paints and varinishes.
Standard
ASTM D3359, BS EN ISO 2409, PV 3952, GME 60280, GMW 14698, GMN 3943, BMW GS97034-2, BMW gs97034-9, VDA 621-411, SNV 37111, FLTM BO 162-01, FLTM BN 108-13, Chrysler LP-463DD-18-01
Feature
Integrated testing system for cross hatch test and five arm finger mar test.
Color touch screen control panel.
Adjustable testing speed and different loading weight, arm finger types and cutting types.
Specification
Item
Detail
Moving distance
 10-200mm
Running speed
10-200mm/s
Five arm finger sample holder
Moveable platform
Cross-cut test sample holder
Stainless steel holder
Cutting pattern
Parallel cuts or cross cuts
Power supply
220V 50Hz
Dimension
850mm×500mm×900mm
33.46inch×19.69inch×35.43
Net weight
50kg
110.23lb
Configuration
| | |
| --- | --- |
| No. | Product |
| 1223501 | Multifunctional scratch hardness tester |
| 1223502 | Cross-cut scratching kit |
| 1223503 | Five arm finger marring kit |
| 1223504 | Plastic scratching finger kit |