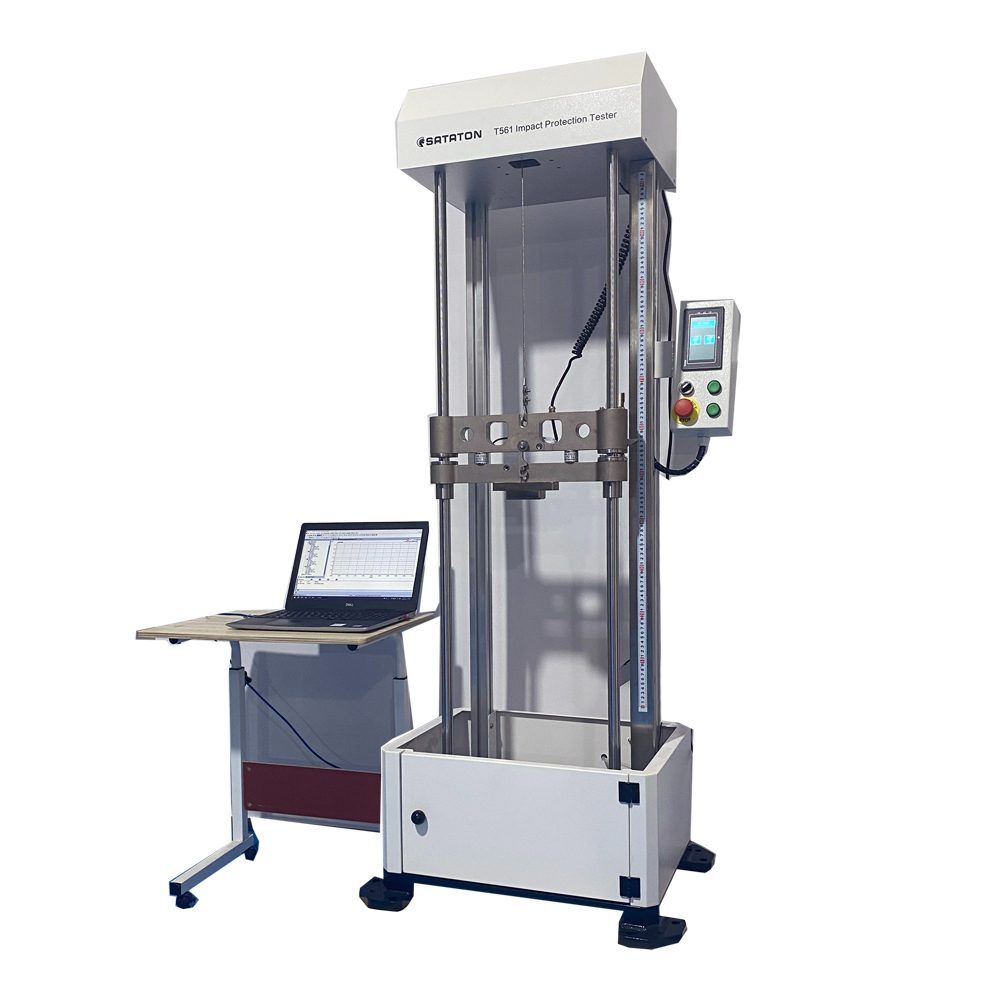 Impact Protection Tester
Responsing Time:
1 Working Days
Overview
Gloves impact tester is to determine protection against injury by impacts with motorcycle accidents or working accidents. It is suitable for testing motorcycle riders' impact protectors and personal protetive equippment gloves. It aims to provide information on protection against impacts against edges and reduce the incidence ans severity of injuries during the accidents.
By releaseing certain falling mass drop striker, the test machine will test the record the force change through a high speed force transducer.
Standards
BS EN 1621-1, BS EN 1621-2, EN 388, EN 13594,  ISO 20344.5.17
Features
Piecoceramics force transducer with high resolution, high response speed.
Automatic test mode. Auto force recording and calculating test results.
Support print test report. Easy to understand, operate and maintain.
Specification
Item 
Detail
Control mode
 Touchscreen+PC Software
Range
 0-100kN
Force sensor
Piezoelectric ceramic mechanical sensor
 Sampling Frequency
 >40kHz
 Striker&Anvil
One set for GB 24541/EN 388/EN 13594
One set for EN 1621-1
One set for EN 1621-2
 Impact mode
 Guide fall
 Lifting apparatus
 Motor lifting
 Power supply
 220 AC 50Hz
 Dimension
 650mm×770mm×2200mm
 Net weight
 180kg
Configuration
No.
Product
2056101
Impact Protection Tester
2056102
EN 388/EN 13594/GB 24541
Drop striker&Anil
2056103
EN 1621-1 Drop striker&Anil
2056104
EN 1621-2 Drop striker&Anil