Most of the people will always be out of a large number of old clothes, these old clothes will eventually be discarded in the landfill. Now the Scientists at the University of Alto in Finland have designed a way to "melt" the old clothes and use it to make new materials. One of the challenges of textile recycling is that clothing is usually made of fabric mix, such as cotton polyester. With this in mind, the Alto research team turned to an ionic liquid called 1,5-diazabicyclo [4.3.0] non-5-ene.
Previously, this liquid had been used to dissolve cellulose from wood pulp waste, resulting in a solution that could be spun into environmentally friendly clothing fibers. This time, scientists use ionic liquids to dissolve cotton in cotton / polyester blends to degrade them into cellulosic solutions. After filtering out the polyester, the solution is spun into fibers, just like cellulose in wood pulp.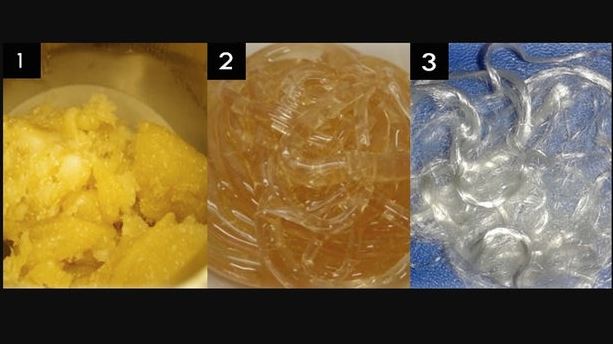 Scientists are studying how to make new fibers from recycled polyesters, thereby improving the efficiency of the technology. They also want to recover dyes from discarded fabrics.
"We not only want to recycle our garments, but we want to really produce the best textiles, making recycled fibers better than natural fibers." He led the research team this week at the American Chemical Society's first report at the American Chemical Society, "said Dr. Herbert Sixta, chief scientist. 253 session of the National Conference and the Expo published the results.
On November 24, 2006, the 4th International Forum on Comprehensive Utilization of Waste Textile Textiles (hereinafter referred to as the Forum) was successfully held in Beijing. The forum was organized by the China Circular Economy Association, the Strategic Alliance of Waste Textile Comprehensive Utilization Technology and the Swedish Embassy co-sponsored by Jiangsu Jinsheng Industrial Co., Ltd. exclusive sponsorship. The theme of this forum is "to promote the standardization of reform, help the use of waste textiles and harmless treatment system construction", focusing on the comprehensive utilization of domestic and foreign waste textile policy, system, technology, standards, model, clear " Period of waste textile recycling development direction, to promote domestic and foreign waste textile industry advanced models and typical experience to promote the upstream and downstream industry chain extension and project docking. The same period also held a waste textile comprehensive utilization of industrial technology innovation strategic alliance four sessions of the Council.
Synthetic Fiber Clothing Becomes the Main Source of Marine Plastic Pollution