Elasticity and flexibility are the important characteristics of wearing equipment. Now the Massachusetts Institute of Technology media laboratory has created a programmable plastic fabric (aeroMorph), that will be able to achieve these two characteristics. The user can set its internal structure through software, so that it has a different shape after inflating.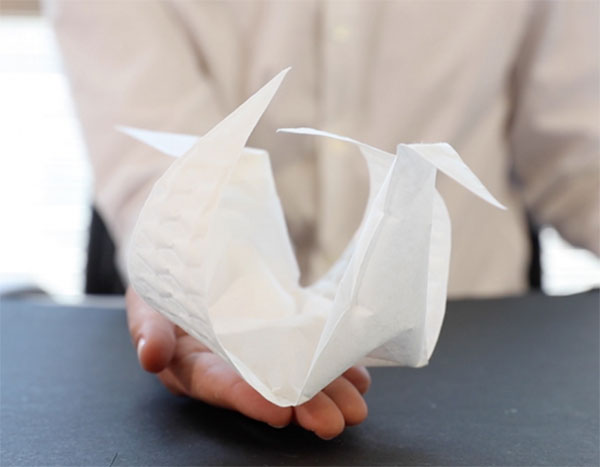 In general, inflatable hollow objects have a fixed internal structure, when we inflate these objects, the expansion of the gas will support these structures, and it will produce different shapes. Bit aeroMorph's material structure has a convertible feature. (Checking fabric drape tester for more details about drape performance of fabric.)
According to the introduction, when used with the software, it will produce a specific geometric bending mechanism, and converted to digital files. Now MIT staff already have a series of custom templates, with 3-axis CNC machine can produce different special materials.
Scientists predict that aeroMorph has great significance for interactive wearable technology, and that's similar technology for 3D printing capabilities can be used in children's toys and home design.