When the air quality is deteriorating, more and more people began to pay attention on masks for protecting. There are standard for mask performance and quality, but there are not relative products and standards for children to be avoid of the harm by haze.
The children who live under the contaminated sky can only use the reduced version of the adult masks, which are not necessarily suitable for them in curvature and material.
Another fact is that UNICEF published a report on children and air pollution in October last year, which reported that nearly 300 million children worldwide, that is, one in every seven children, live on the area of PM2.5 Index 6 times higher than the international standard.
In response to this problem, Airmotion, a technology company which is mainly for mobile health equipment, has cooperated with Kilo Design, a Danish design studio, to launch a mask designed for children. Compared with adults' mask, it has a more suitable size for children, it can effectively filter the air at the same time. It also stressed the playability.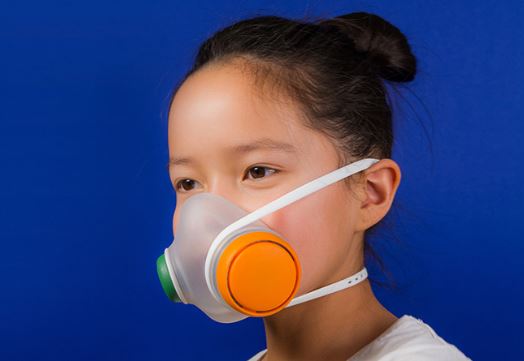 The children's mask, called Woobi Play, was originally introduced from Airmotion, a Beijing-based company that developed the adult protective mask. They provided filter technology, accessories and packaging development for Woobi Play.
The optimization product design of the Woobi Play is done by Kilo Design, founded by industrial designer Lars Larsen in 2005. Their business is mainly for furniture design, but also for watches, bicycles, headphones and other design objects. Kilo believes that design is an alchemy that is the right combination of the right target and the right material. With this design aesthetics and philosophy, it succeeded cooperating with Fritz Hansen, HAY, muuto, Samsung, Royal Copenhagen to do a lot of wonderful designs.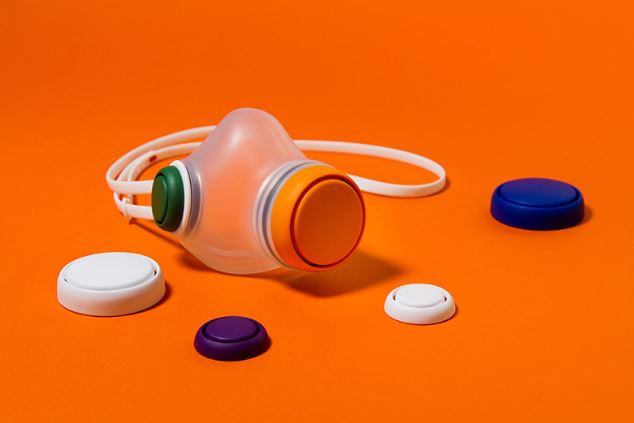 For Woobi Play, Kilo considers it a solution that can improve the quality of life for children. "It's a complex, professional mask that turns into a simpler new form to better suit the needs of the kids," says its founder, Lars Larsen.
Compared to ordinary non-woven masks, Woobi Play is made of translucent medical grade silicone, it is safe enough to re-use up to a month. For children of 6 years of age and older ones, Woobi Play straps can be adjusted for their own length and easier to wear.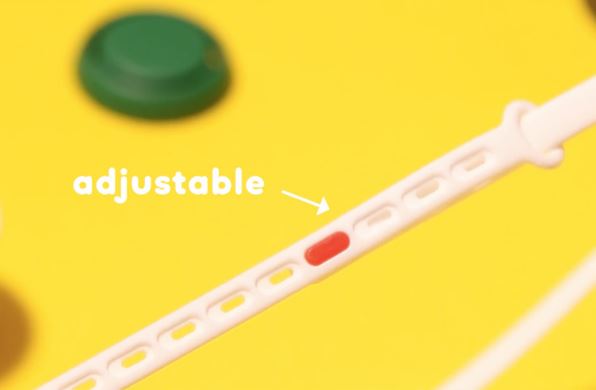 The mask is placed in a small suitcase with natural pulp, and the mask is placed in a translucent bag with a cartoon version of the handbook for easy understanding.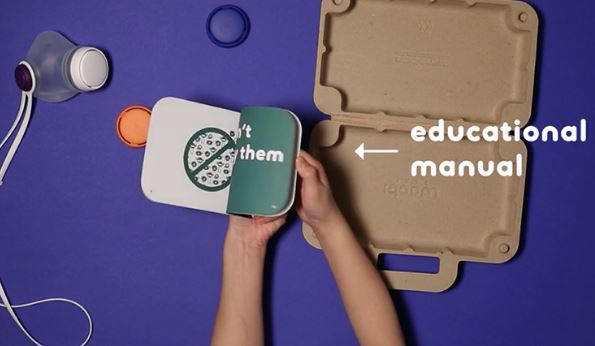 According to Airmotion, Woobi Play's principle, Woobi Play is different from the ordinary masks. On its left and right sides with a big and a small hole setting as one-way valve, respectively. Among them, the larger one used to inhale, the middle with spiral folding design equipped with the filter which can filter 95% of the pollutants. The smaller hole is a strap with a fixed outlet valve, so that the inhale and exhale will pass through two different holes. This design can ensure that the suction capsule inside the filter is not exhaled to the gas pollution, it will avoid bacteria. In addition, this filter in the breathing resistance is lower than normal filter (How to measure the breathing resistance? Checking Respirator Breathing Resistance Tester for more information.), can bring a more smooth breathing experience.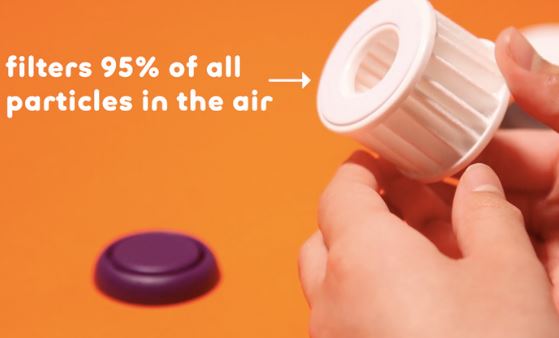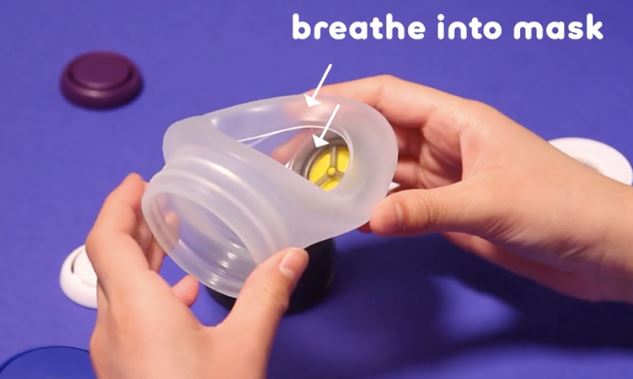 In order to let this mask likes by the children, it is also equipped with different colors of the replacement parts, allowing parents and children to assemble their own masks. Children can use watercolor pen and stickers to change the inhaling and exhaling cover. The whole process of customizing masks is also full of fun.