Testing methods for automotive interior textile and normal textile are similar but there are also differences between the methods of testing procedure.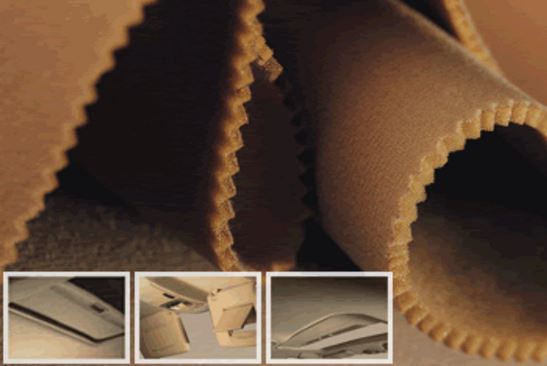 We take the perspiration test for example to discuss the similarities and differences for the textiles of different applications.
It is the same method for dye stability of normal use textile and automotive interior textile. They all use AATCC 107 to measure the resistance to water of dyed, printed, or otherwise colored textile yarns and fabrics. Perspiration tester and drying oven are the apparatus. There also needs distilled water, multifiber adjacent fabrics, AATCC 9-step chromatic transference scale and grey scale for color change and for staining as the materials.
Specimens are immersing in the test solution at certain temperature, certain load for certain time. The dye stability will be measure by evaluation for color change of specimen and staining of adjacent fabrics with grey scales after the specimen and adjacent fabrics are all dry by air.

But when we talk about the resistance to perspiration of the textile for the two applications, the methods are different.
FLTM BI 113-06 is the method of Ford laboratory tests to determine the resistance to perspiration of all non-metallic materials. ISO 105 E04 specifies a method for determining the resistance of textiles to the action of human perspiration. The differences between the two methods are as followed.
They have different solution required. For FLTM BI 113-06, there are sodium chloride, lactic acid, disodium hydrogen orthophosphate anhydrous and distilled water for acid perspiration solution; sodium chloride, ammonium carbonate, disodium hydrogen orthophosphate anhydrous and distilled water for alkaline perspiration solution; sodium chloride and distilled water for sodium chloride solution. But there are different reagents for ISO 105 E04.
Testing apparatus are different two. Actually, it can be understood as that, ISO 105 E04 requires more apparatus than FLTM BI 113-06. It means that if you have the instruments to do the test of ISO 105 E04 method, you can also finish the test of FLTM BI 113-06 method. Because FLTM BI 113-06 method only requires the bottles for preparing solution, beakers for immersing specimens and oven for maintaining the temperature to provide immersing procedure.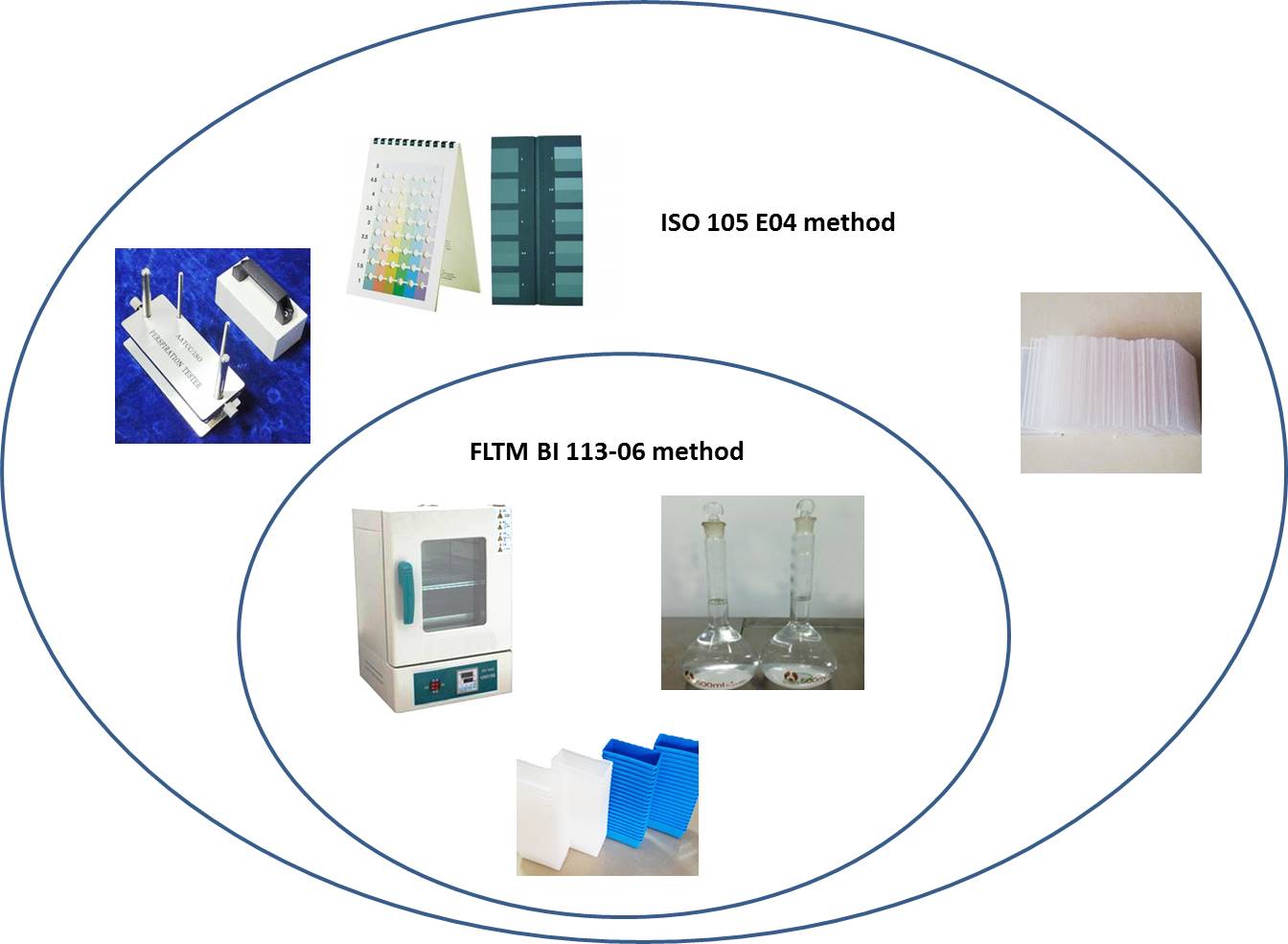 It is also different for the evaluation. ISO 105 E04 is mainly for the resistance to perspiration for color change of the textile. But FLTM BI 113-06 specifies to evaluate the sample for blistering, softening, peeling, bubbling or loss of adhesion.