In October 28, 2016, a brand new protective clothes show was held in China international fashion week. It is a rare creative show that shows the personal protective clothes by high standard runway and contextualized stage performance.
The main showing products during the show are for personal protective clothes with various kinds of security defense of external factors such as physical, chemical and biological damage, the safe operation clothes, including arc proof antistatic, flame retardant, metal spatter and toxic hazard, corrosion resistance, etc. The products involved in industrial, military and public health emergencies and natural disasters such as emergency rescue more than dozens of professional fields.
In the subject of firefighter suits, the scene is setting for fire rescuing. The structure of the clothes was reduced to three layers and different from the traditional four layers. The net weight of clothing was reduced by 10%. But the value of TPP test reached 35 Cal/m2. It fully embodies the characteristics of flame retardant protection, lighter weight, air permeability and comfortable performance. These protective clothes have special design of water proof, air permeability, abrasion resistant and thermal insulation performance to meet the surrounding environment of hot, cold, wet, complex amplitude of big movement, etc.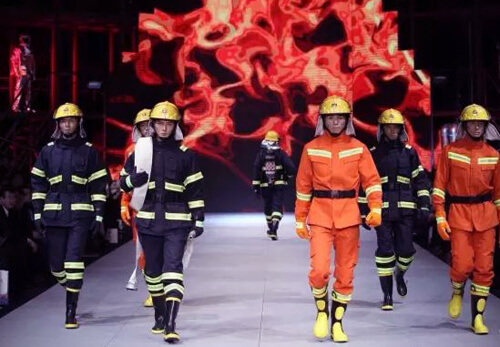 For the high visibility warning clothing, the scene is setting for the rainy rescuing night to show the function of clothes when they are in low visibility environment. These protective clothes with the function of high visibility, arc flame retardant, antistatic, chemical resistant, blood penetration prevent, wind proof and water proof.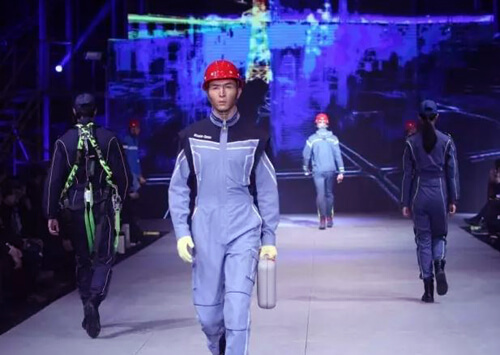 The scene of outbreaks after a disaster scenario provided an exhibition space for gas defense and antivirus clothing. There are lines of heavy gas protection clothes, light chemical protective clothing and epidemic prevention clothes meet the requirements of International standards.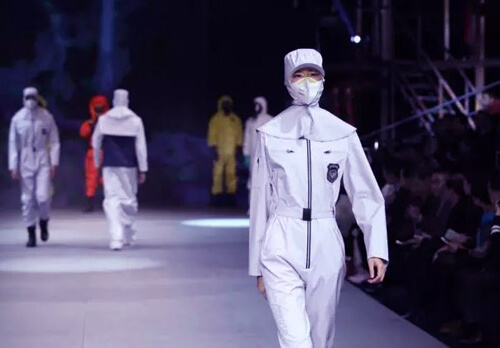 For the arc protective clothes series, the good thermal stability, chemical stability, flame retardancy, electric insulation, radiation resistance and great mechanical performance provides the clothes better arc proof performance. The designer also increases the space between the suits and human body to raise the wearing comfort and protective performance.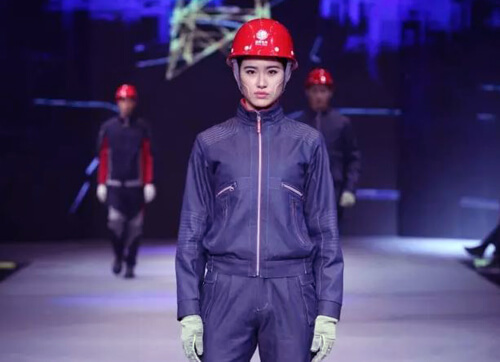 There are also special trained suit and army combat uniform in the show. With the performance of moisture management, air permeability, flash drying, sports stretchability, abrasion resistance, visual imperceptions, flame resistance, anti-static, etc., the suits realize the purposes of diverse protections.