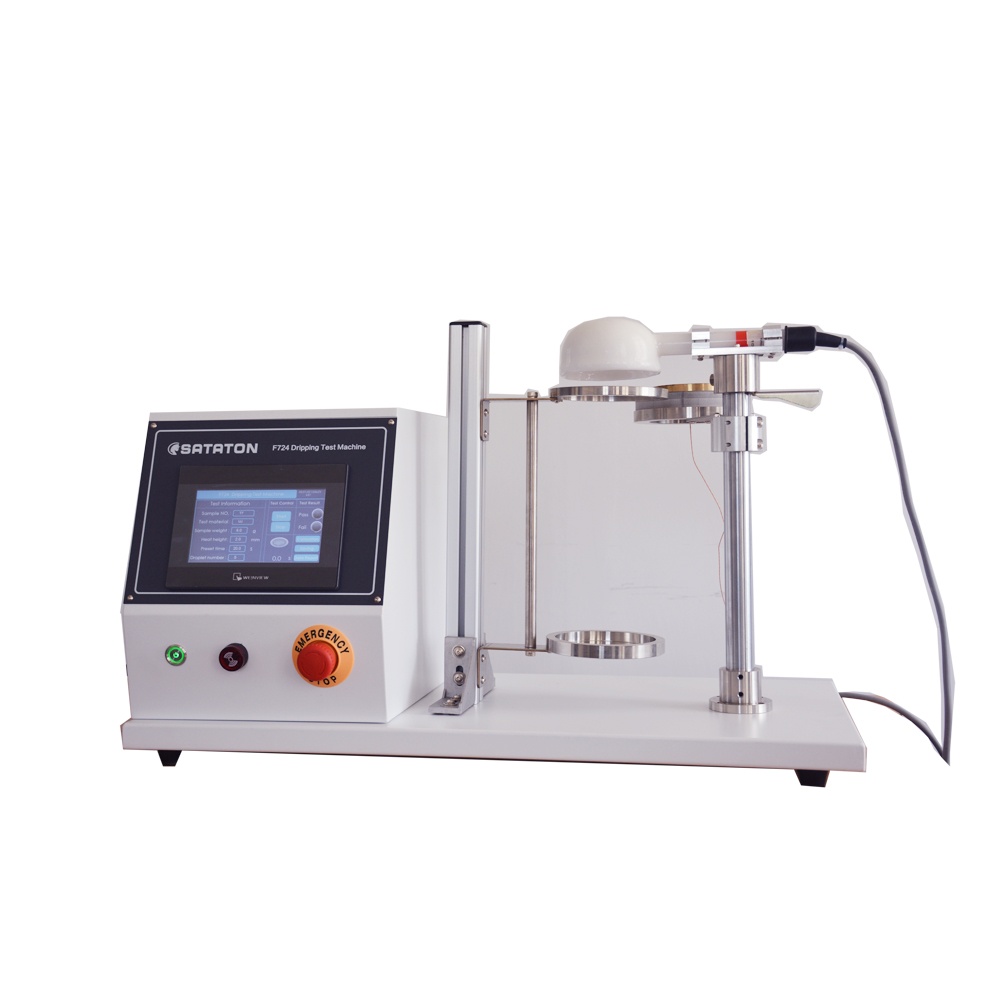 Melting Material Dripping Test Machine
Responsing Time:
1 Working Days
Overview
Melting Material Dripping test machine is the professional test apparatus to determine the fire resistance performance of materials according to dripping test or drop test of melting behavior from NF P92-505,  ECE R118 Annex 7. By producing radiant heating from Epiradiator heat resource, the tester provides burning conditions of tested samples for operator to measure the inflamed or dripping performance of cotton wool during the tests. The machine is widely used for interior lining of roof, adjoining parts of motor vehicle or other transporting vehicles.


Standard
NF P92-505,  ECE R118 Annex 7, 95/28/EC
Feature
Epiradiator radiant heating source provides adjustable thermal flux.
Distance adjusting between sample and radiant heating source.
Radiant heat output is controlled by power meter which is easy to operate and stable during the test.
Specification
Item
Detail
Radiant heating resource
Epiradiator heating system
Rotation angle of Epiradiator
90°
Diameter of Epiradiator
100mm
Heating flux
30KW/m²
Sample frame
Φ118mm
Cotton wool dish
Φ118mm
Power supply
220V 50-60 Hz
Dimensions
500mm×300mm×650mm
19.69inch×11.81inch×25.59inch
Net weight
30 kg
66.14lb
Configuration
| | |
| --- | --- |
| No.  | Product |
| 0672501 | Melting material dripping test machine |
| 0672502 | Heat flux controller |
| 0672503 | Cotton wool kit |