Consumer Product Safety Commission (CPSC) passed the standard ASTM F963-16 from American Society for Testing and Materials (ASTM) and that means this new standard for toy safety will go into effect from April 30th and it is a mandatory toy safety standard under section 9 of the Consumer Product Safety Act.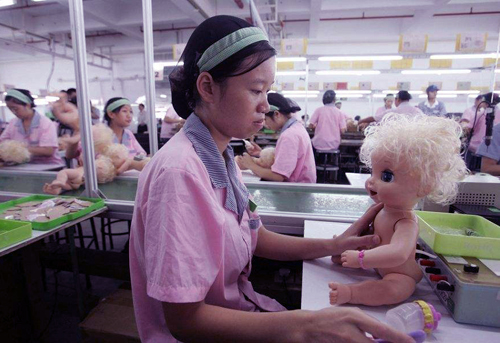 All the products produced after the effective date have to be tested and certificated according to the requirements of ASTM F963-16. The standard is introduces by Consumer Product Safety Act (CPSA) and Consumer Product Safety Improvement Act (CPSIA), any product does not meet the requirements of ASTM F963-16 will be unable to enter American toy market.
The new standard is stricter than the old version. There are more detailed, stricter requirements on mechanical and physical performance, especially on the rechargeable battery for electric toys. The standard adds durability tests for electric toys and increases the test time for the testing procedure. At the same time, the new ASTM F963 clears some of the microbial detection index for new level. (You can check Detailed Explanation for the ASTM F963-16 Standard Consumer Safety Specification for Toy Safety to know more requirements of ASTM F963-16)
All the revisions will cause higher cost for toy manufacturers. But it is necessary for bring more safety to kids.