Shirts of all kinds can not only be made automatically but also finished automatically on Veit's SlimLine bust. Regardless of their form and size, there is no need to change the bust. Once correctly fixed, the Slim Line version adapts to shirt changes exactly as it did with standard Shirts.
Veit has also come up with a solution for small quantities and individual series for shirt makers. "There is no other machine on the market that can do everything although it is so compact", says Veit's Sascha Oehl. The Fusing fixing machine makes decentral fixing on the line possible without any loss of quality. Also new is the pneumatic pressure system that can achieve up to 43 newtons per square centimetre.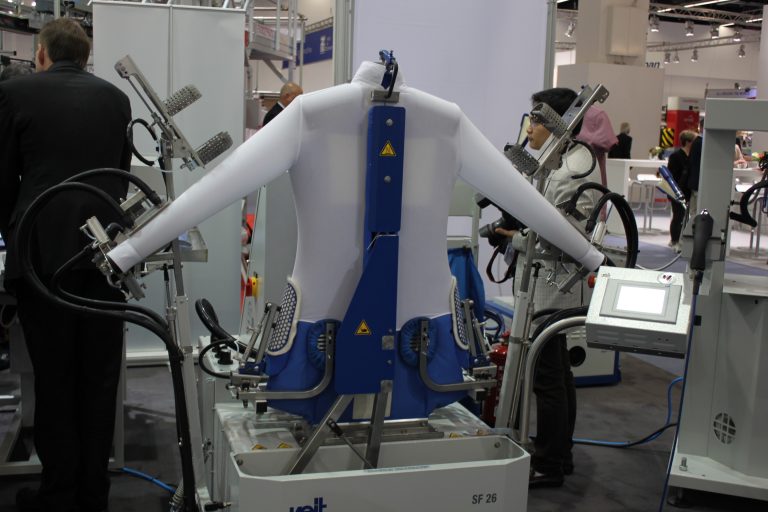 When developing its machines, Veit always aims for the lowest possible use of resources. Hence, the company has produced a steam generator that uses distilled or osmosis water, has three individual pressure stages and an automatic cleaning system. The recipient of an award for Veit Industry 4.0 in 2015, the company has also launched a RFID control system for tunnel systems. Steam intensity, temperature and length of time of an article of clothing in the tunnel can now be programmed in advance. Labelled, packed or not – the system knows what it has to do and sends the articles to the appropriate conveyor system.