Synthetic fiber material has excellent performances like high strength, light weight, easy to wash fast drying, good elasticity, etc. Its application of aerospace become more and more widely. Different varieties of synthetic fibers have some unique performances. Since the carbon fiber strength and weight ratio is better than casting aluminum, its next objective of high performance carbon fiber components is engine performance structural parts and high performance wing components.
In 2016, Oxford Performance Materials – OPM has been selected as the Boeing CST-100 rocket spacecraft suppliers to provide 3D printing of the structural parts. Oxford Performance Materials has begun shipping OXFAB materials to print parts. Oxford Performance Materials developed OXFAB3D series of printing materials: OXFAB-N and OXFAB-ESD. Due to its inertia performance, OXFAB has a high degree of chemical resistance, heat resistance and the ability to customize electrical properties.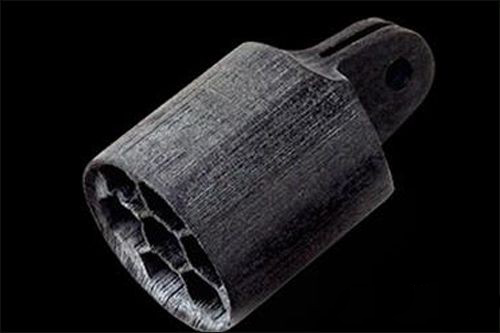 In the next step, Oxford Performance Material is aimed to develop performance structural parts for engine. In fact, they are printing their OXFAB3D material into airplane guide blades. Due to its inert characteristics, OXFAB has a high degree of chemical resistance and heat resistance, which ensure both high-speed operation in high temperature and resistant to flame or radiation. It is critical for high-performance aerospace and industrial parts. Through the nickel plating process, OPM found new materials can be achieved the level between titanium composite and high performance aerospace aluminum.
In 2016, composer giant Hexcel (Hexcel) completed strategic investment for the US Oxford performance materials. OPM combines Hexcel's special carbon fiber material into the OXFAB material to print the six guide blades in one-time.
Coincidentally, Lawrence Livermore National Laboratory – LLNL researchers announced that they had successfully 3D printing of aerospace grade carbon fiber composite materials. And they become the first research laboratories to realize the technology. The carbon fiber composites described as "ultimate materials" have opened up the possibility of creating lightweight, stronger materials than steel. LLNL research is published in the Nature Journal. Researchers developed carbon fiber composite materials with micro-extrusion 3D printing technology. It makes the material to obtain incredible performance, combined with mechanical properties, density and heat resistance. It is especially suitable for harsh environments. It is the inherent advantage of 3D printing for the production with complex shape.
Typically, the carbon fiber composite material is made by filaments wound on the mandrel or woven together with carbon fibers. These methods are effective in some cases, but the carbon fibers are only made into a flat or cylindrical shape which means the production would be limited by shape. The LLNL process is known as Improved Direct Ink Writing (DIW), also known as robocasting will solve the problems above. Researchers have developed a new, patented chemical process that can cure materials in seconds. LLNL's high-performance computing capabilities can accurately predict carbon fiber flow to control the shape.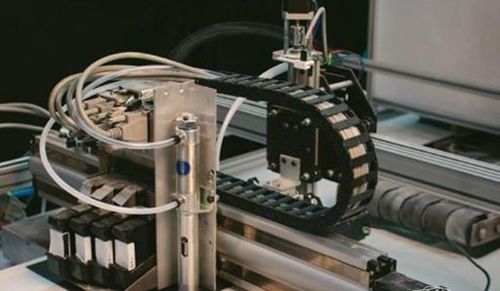 LLNL's computational model includes simulating the process by which carbon fiber composites flow through the 3D printer nozzles to form solids with thousands of droplets, allowing the researchers to determine how best to actually process the fibers. LLNL developed an algorithm that simulates the dispersion of carbon fibers in non-Newtonian liquid polymer resins. By simulating the three-dimensional fiber orientation in different situations, scientists can be able to determine the optimal fiber length and optimum performance. However, this algorithm is still maturing, researchers hope that they can apply magnetic force to achieve better control of the fiber distribution.
The new 3D printing technology and simulation methods will allow the use of carbon fiber composites to produce more complex components. According to LLNL's team, this technology includes control over the performance of 3D print parts. In the end, scientists hope that this technology can be used to make conductive materials and high-performance aircraft wings and other components or the parts of the insulation of satellite components.
LLNL provides a way to accurately align carbon fibers. One of the benefits of aligning fibers is the ability to maintain high strength properties, and accurate alignment of fibers can save up to one-third of the carbon fiber compared to randomly aligned fibers. LLNL researchers are working to improve and optimize their innovation process. Researchers have worked with commercial aerospace and national defense partners to further explore and advance their carbon fiber 3D printing technology.