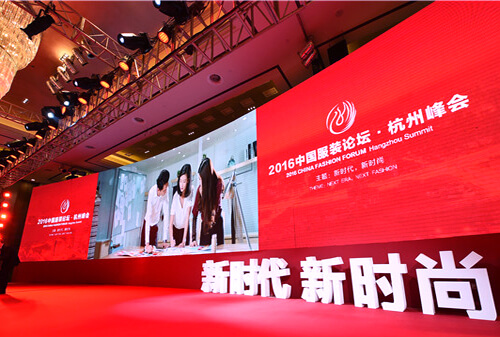 2016 China Fashion Forum Hangzhou Summit attracts the whole world's attention after G20 in September 9th. China Fashion Forum as the highest level of Chinese fashion industry conference is the most pioneering, experimental, open and wisdom platform of Chinese clothing consumption. The aim of Hangzhou summit is to provide the best and most efficient services for entrepreneurs, designers and participants and to build a new space for fashion innovation entrepreneurship.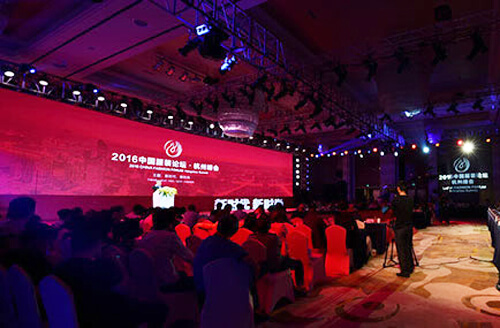 The fashion industry of China is in the new and unprecedented era. New technology revolution is driving the changing trend of fashion industry. The international industry chain and value ecosystem are building. It is opportunity for Chinese fashion industry to do the right choices and make brand new trend to develop the fashion industry.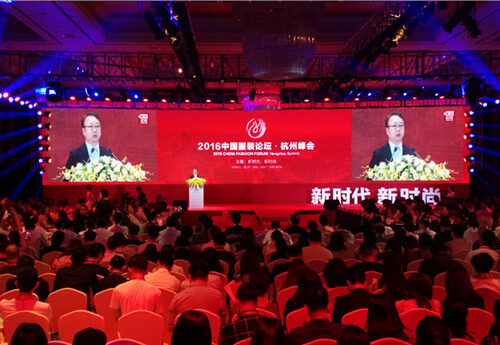 We are in a new era of technology progress, mode transforming, cultural self-consciousness. The quick evolution of technology brings innovation and inspiration for fashion and garments. More and more intelligent manufacturing come out including intelligent equipment, intelligent operation and intelligent products. All the parts of the industry become more suitable for demands of persons. By deeper analyzing and understanding the transforming trend of this industry will help the participants to focus on the real value of consumption. It is a great chance for Chinese innovators and designers to find the new driving force to create a new era for Chinese fashion industry.
The organizer of summit invited Kevin Kelly who is the founding executive editor of Wired magazine to make a speech of twelve developing trends of the future internet. He provided a bold prediction during the interview about the application of science and technology in the fashion industry and believed that more and more technology elements will be integrated into textile, garment and clothing. Mr. Kelly also mentioned that, traditional Chinese enterprises have to start internet thinking to break through in the new era. They need to start from the internal integration and embedding internet thinking into the operations.