The quick-dry or dry-easy clothes always refer to the fabric or garment will dry faster when compared with the wool or cotton materials under the same conditions of temperature and humidity. It does not mean that it will absorb the sweat but transferred the sweat to the surface of the clothes and make people feel dry on the side touch with human skin. And it will accelerate the evaporation of the sweat to achieve the aim of quick-drying. The average speed of quick-dry fabric is 50% faster than cotton fabric.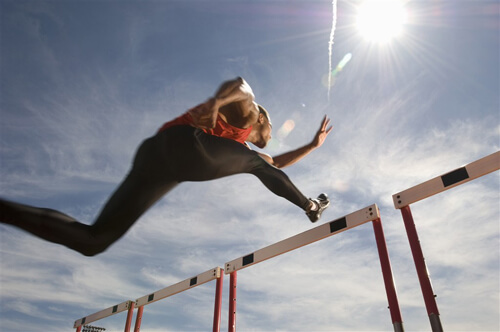 Many people consider that the quick-dry clothes are very mysterious and there must have some high technology fiber in it. But the truth is most of quick-dry fabric are made of synthetic fiber. The difference is processing technology which brings the fabric or textile having the special function. Quick-dry fabric has lower water absorbing performance, higher air permeability and water proof performance.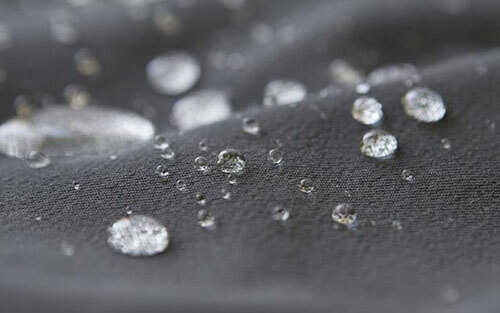 Quick-dry fabric is designed for the requirements of outdoor environment. It is easy to sweat when people are in outdoor activities. If you wear the ordinary clothes, they will stick on your skin tightly and it will bring a tough feeling. But the quick-dry clothes will make the sweat to evaporate into the air to keep your skin dry.
The most common quick-dry fabrics are COOLMAX, THEMOLITE, MONI-DRY, CIBAULTRAPHIL, ACTIVENT. They are all well used in commercial products and win the market. Some of them use the principle of similar characteristics of shape memory polymer, or microporous membrane principle, or the principle of difference between water molecules diameter and the diameter of air molecules.
When you are doing workout, it is a right choice to choose a comfortable and good permeable quick-dry garment. It will accelerate the evaporation of sweat and avoid the getting cold by heat loss.
COOLMAX from DuPont is widely used for T-shirt and inside wear. MONI-DRY from Columbia is widely used for its outdoor clothes. Checking the label carefully before you pay for the sportswear. A real good quick-dry clothes will provide great sweat diffusion property and good thermal resistance performance to keep dry and warm for your body. Choosing a high quality quick-dry clothes with good function is more important for you than a fine style.