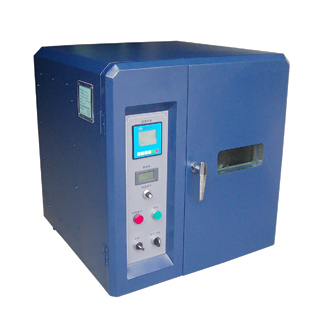 Infrared Lab Dyeing Machine
Responsing Time:
1 Working Days
Overview
Infrared lab dyeing machine with 12 or 24 positions can produce accurate sample dyeings. It is equipped with infrared heated system without glycol and circular rotatory frame, such structure will bring reproducible results and raise the dyeing level. It is suitable for synthetic and natural fibers.


Feature
Heat-preservation functional chamber will reduce the temperature changes during the door is open.
Microprocessor controlled system can be preset up to 100 cycles.
High temperature and pressure safety tested beakers.
User friendly panel is easy to operate.
Specification
Item
Detail
Position
12 or 24
Beaker
300cc, 420ccc, 500cc
Temperature range
20-140℃
Accuracy
±0.1℃
Heating rate
0.1-9.9℃/min
Rotary rate
0-50rpm
Power supply
380V 50Hz or 220V 50Hz
Dimension
700mm×750mm×750mm (12 position)
27.56inch×29.53inch×29.53inch
Net weight
120kg (12 position)
264.55lb
Configuration
| | |
| --- | --- |
| No. | Product |
| 2039101 | Infrared lab dyeing machine (12 position) |
| 2039102 | Infrared lab dyeing machine (24 position) |
| 2039103 | 300cc beakers |
| 2039104 | 420cc beakers |
|  2039105 | 500cc beakers |