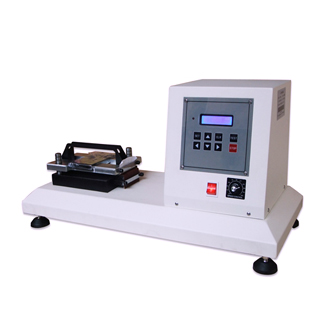 Geotextile Abrasion Tester
Responsing Time:
1 Working Days
Overview
Geotextile abrasion tester is to measure the durability of geotextile or geotextile-related products by rubbing action. By providing certain loading pressure on tested sample and reciprocating rubbing speed, the tester makes specimen rub against standard abrasives. The change rate of strength before abrasion and after abrasion is to describe the specimens' abrasion resistant performance.


Standards
GB/T 17638
Feature
Compact structure with painting surface.
LCD display and digital buttons interface is easy to use.
Speed controller can be adjustable to meet different testing requirements.
Specification
Item
Detail
Loading pressure
6±0.01kg
Upper plate
50mm×200mm
Lower plate
50mm×200mm
Running stroke
25±1mm
Frequency
90 per min
Counter
1-99999
Power supply
220V 50Hz
Dimension
900mm×300mm×350mm
35.43inch×11.81inch×13.78inch
Net weight
57kg
125.66lb
Configuration
| | |
| --- | --- |
| No. | Product |
| 2053201 | Geotextile abrasion tester |
| 2053202 | Loading weight kit |
| 2053203 | Standard abrasives |