As one of the most wide application geosynthetics, geotextile plays a very important role in the market. But there are also many problems for the geotextile industry because of the disadvantages for the textile product standards. These disadvantages will lead to disputes and controversies between regulating system and market. The national regulators will pay more attention and strengthen the supervision for the geotextile quality in order to raise the whole quality level of geo-synthetic product industry.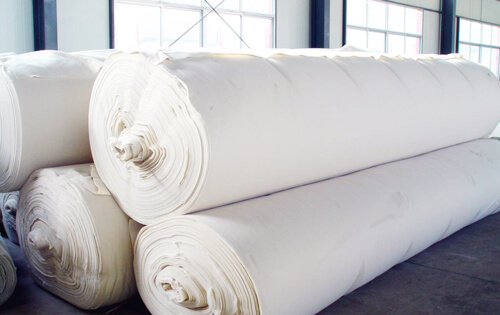 The main quality problems for geotextile are listed below.
a)The mechanical properties loss cause by manufactured with renewable raw materials. It brings the breaking strength loss, elongation ratio loss and tensile index loss, etc.
b)The basic performance parameters are unqualified. The small companies with low technical power can't supply the standard and stable products. And this will bring potential hazard for the whole design and construction processing.
c)The unqualified parameters caused by ineligible manufacturing equipment and technology. And this will cause the unforeseen consequences for the project quality.
Currently in China market, the main testing programs for geotextile include width, width deviation rate, quality deviation rate per unit area, thickness, porosity, breaking strength, limit deviation (wide) bursting strength, elongation at break, CBR, abrasion, the equivalent aperture, vertical permeability coefficient, tear strength, thermal stability, etc. These are the key indicators for the project quality.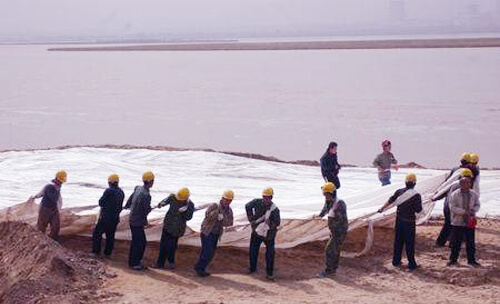 Geotextile are widely used for thousands of projects, such as water conservancy, electric power, railway, highway, harbor, buildings, airports, reclamation, environmental protection, military, etc. As geotextile plays a huger role in the economic construction, the quality detection and inspection for it becomes more important. The government and relative departments are working for the unified regulations which are aim to standardize the market and raise the product quality.